This is for my year-long course with Andy Evansen, in module 4 — Figures.
First go, June 18, 2022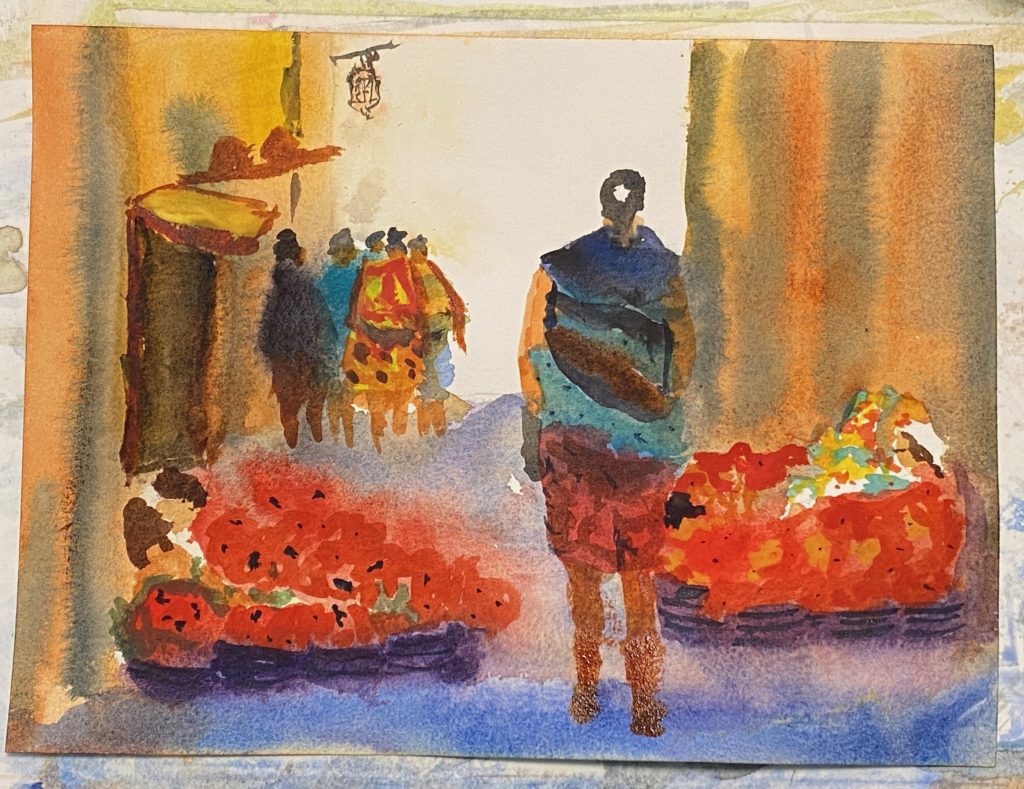 Update: June 25, 2022
I completed a first go at the painting, but did not like the results of the composition. I gave it another go, paying much more attention as I was painting the figures not to make any too big. The second go is much better, in my opinion.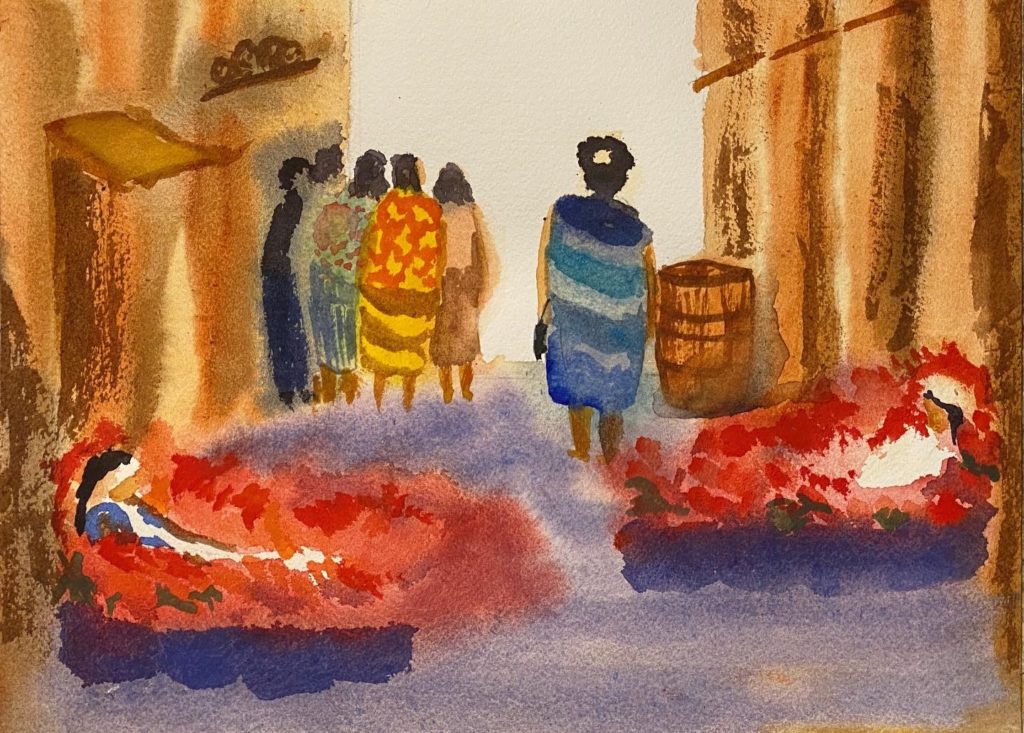 Link to my Notion working journal entry: https://www.notion.so/tamouse/Figures-after-Don-Andrews-ae1b6e97957a4d588f4fcbee81c1a7f7