Early December 2020 project, from a photograph taken by our instructor.
Source Photo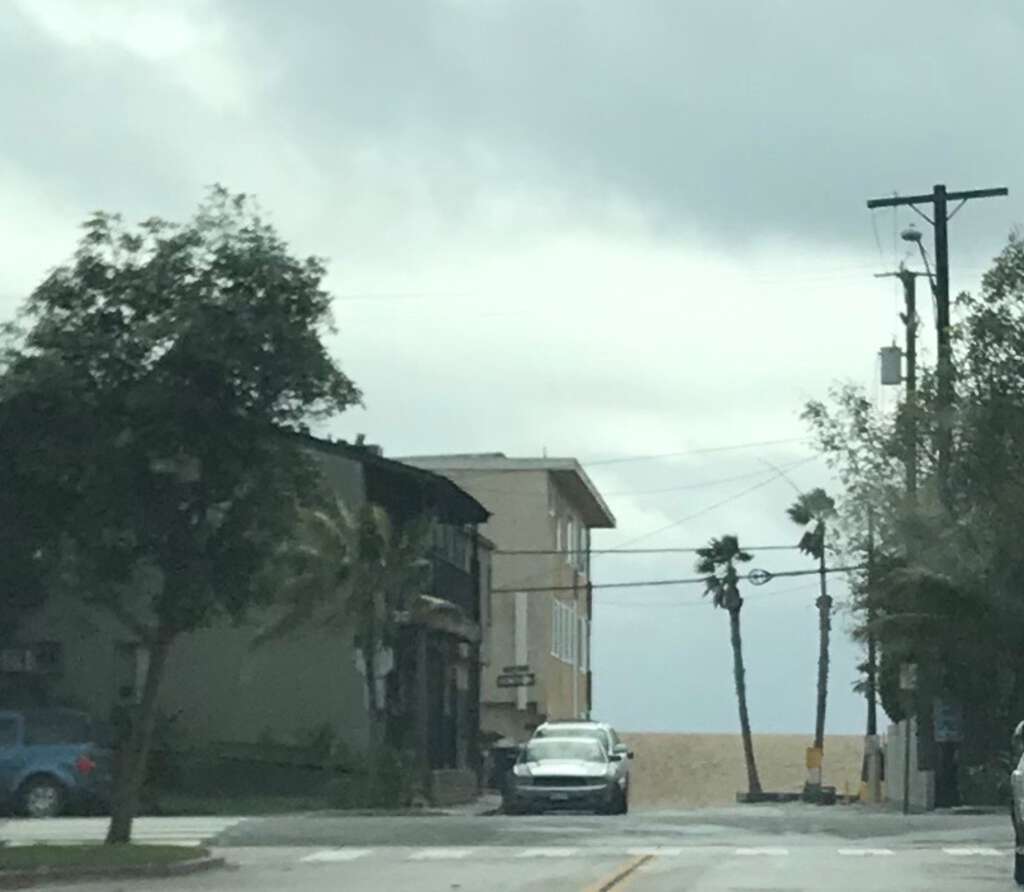 The source photo is a view of typical California beach towns like Seal Beach, Huntington Beach, Venice Beach, once you step away from the beach itself. Older buildings and neighbourhoods, with overhead power lines, a lot of stucco work, these weird parking areas delineated by islands that stick out into the road, and a older, more relaxed feeling than you find not even a half-mile inland.
Palette and Triad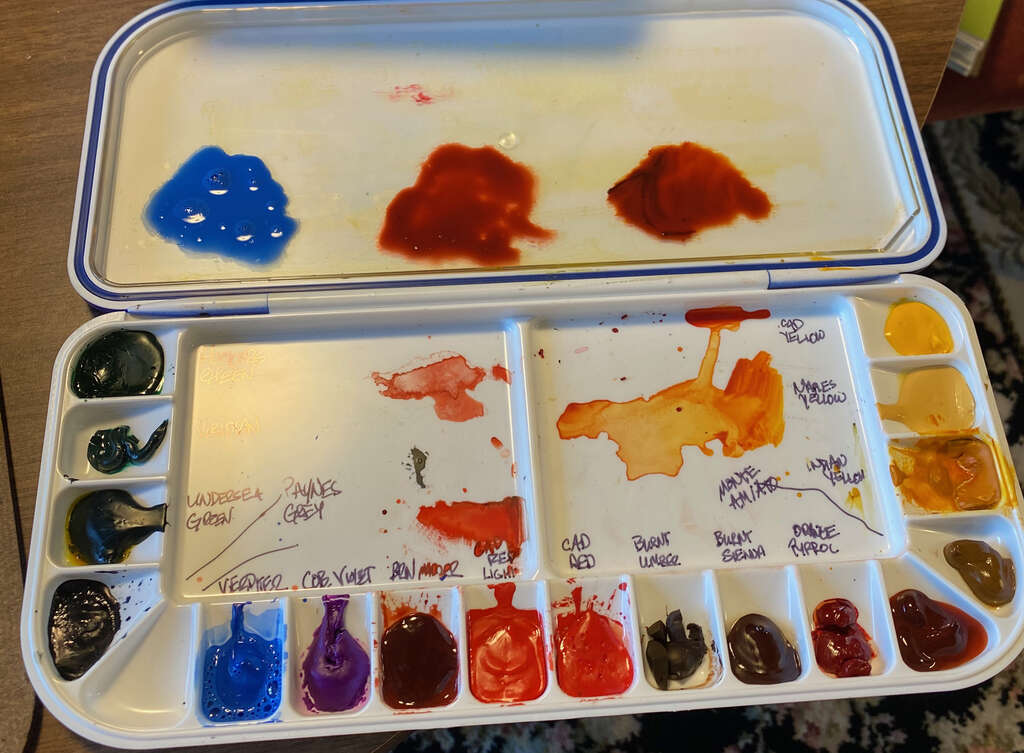 For this painting, I stuck to the triad of Verditer Blue, Brown Madder Genuine, and Quinacridone Burnt Orange. The brown madder and QBO look very similar in hue in the palette.
Triad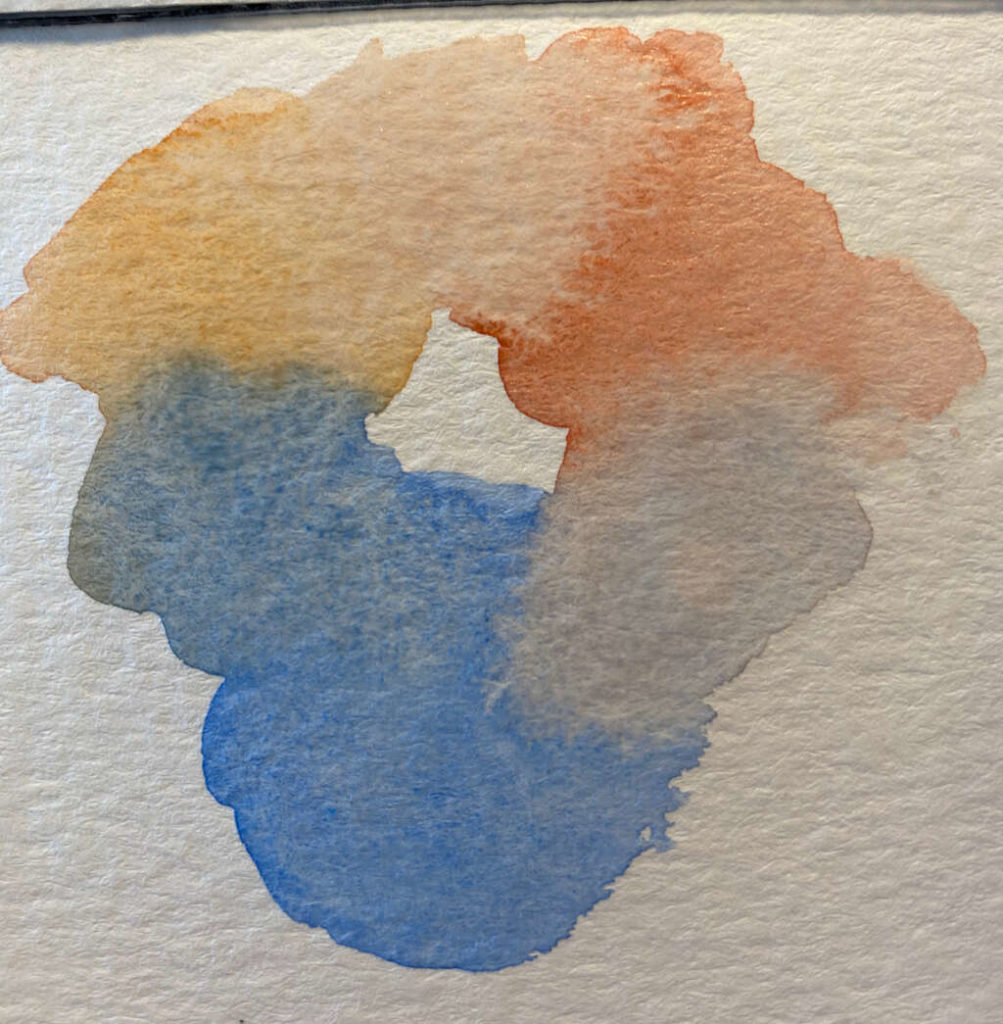 Here's the triad in lighter shade (more water), dried on a scrap of watercolour paper. I can definitely see the different hues much better here, and it shows the primary colours and how they mix to secondaries. Both the verditer and the QBO seem to have repelling properties, which makes the mixing of them interesting. They're also a much more muted set of colours, save the QBO, which can get overpowering with these other two.
First Layers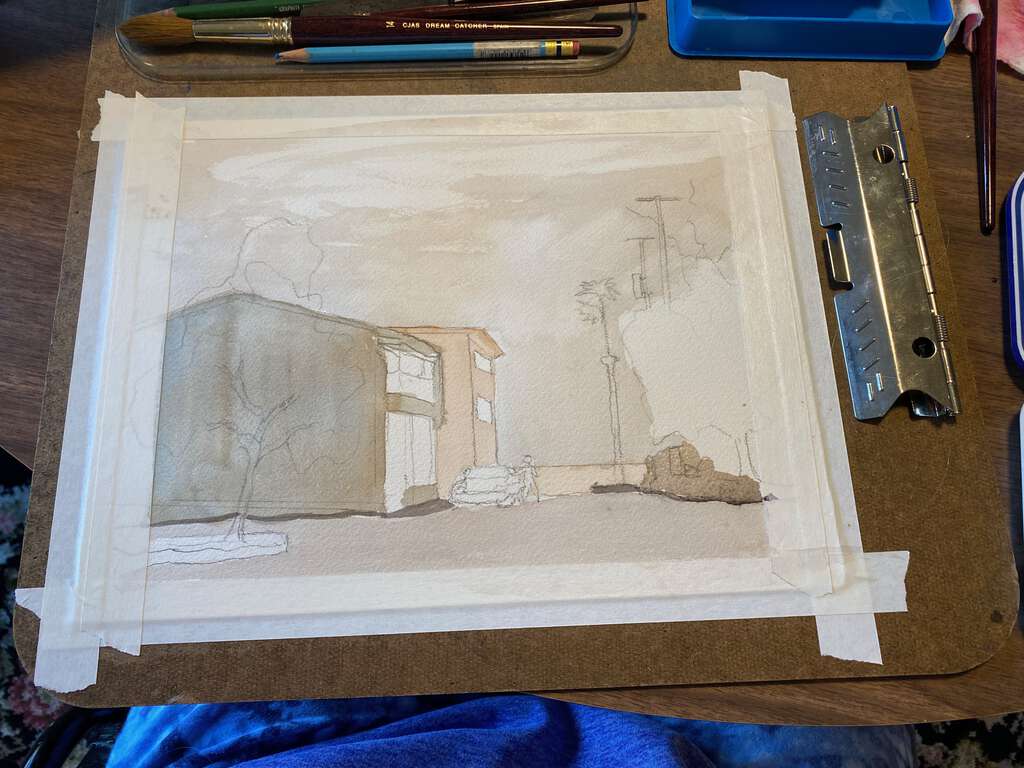 The initial layers have been laid in, and some more heavier colour applied in the buildings to get some initial medium values. This was at the end of class.
Final on masonite board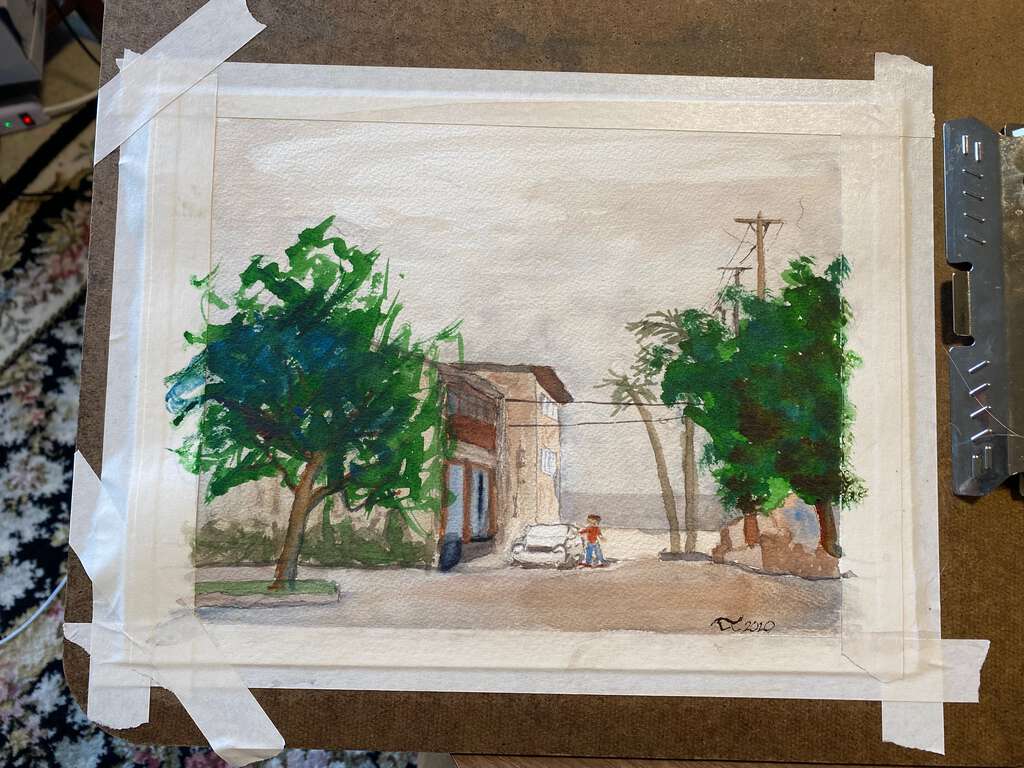 The final version, with trees and details in.
The QBO and verditer didn't make a very good green, so I broke the triad and used some Hooker's Green, straight on the paper with additional verditer and QBO dropped in to the mix.
I also used some Payne's Grey, completely undiluted to paint in the power lines with a rigger brush.
Final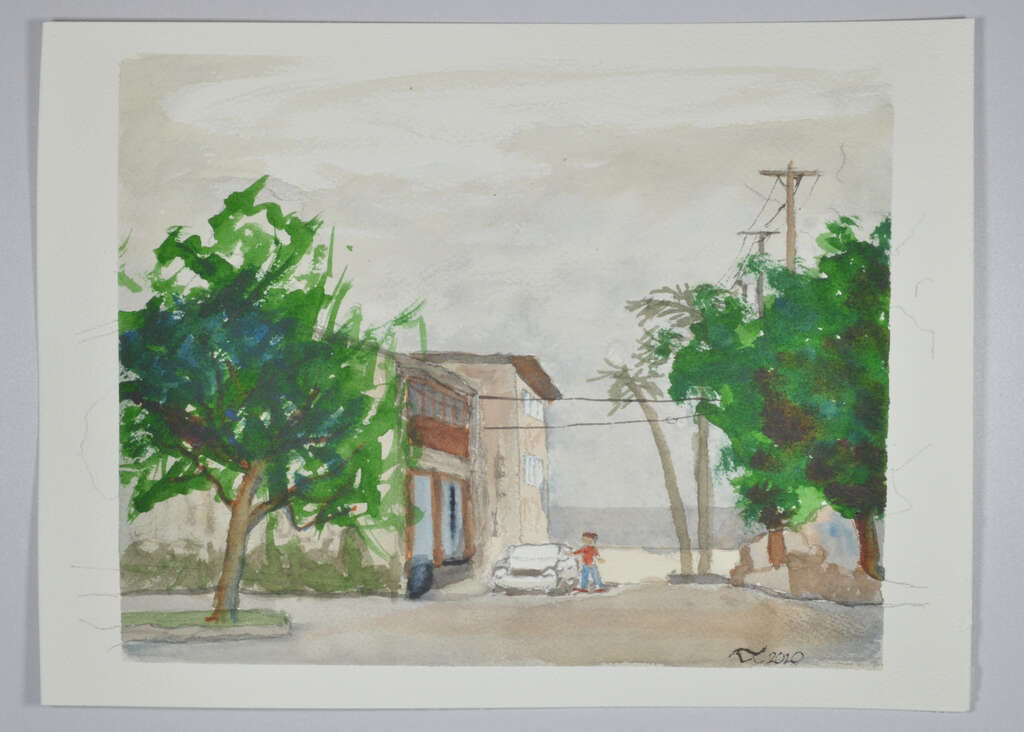 This is the painting on the copy board with nothing else on it.
Final, cropped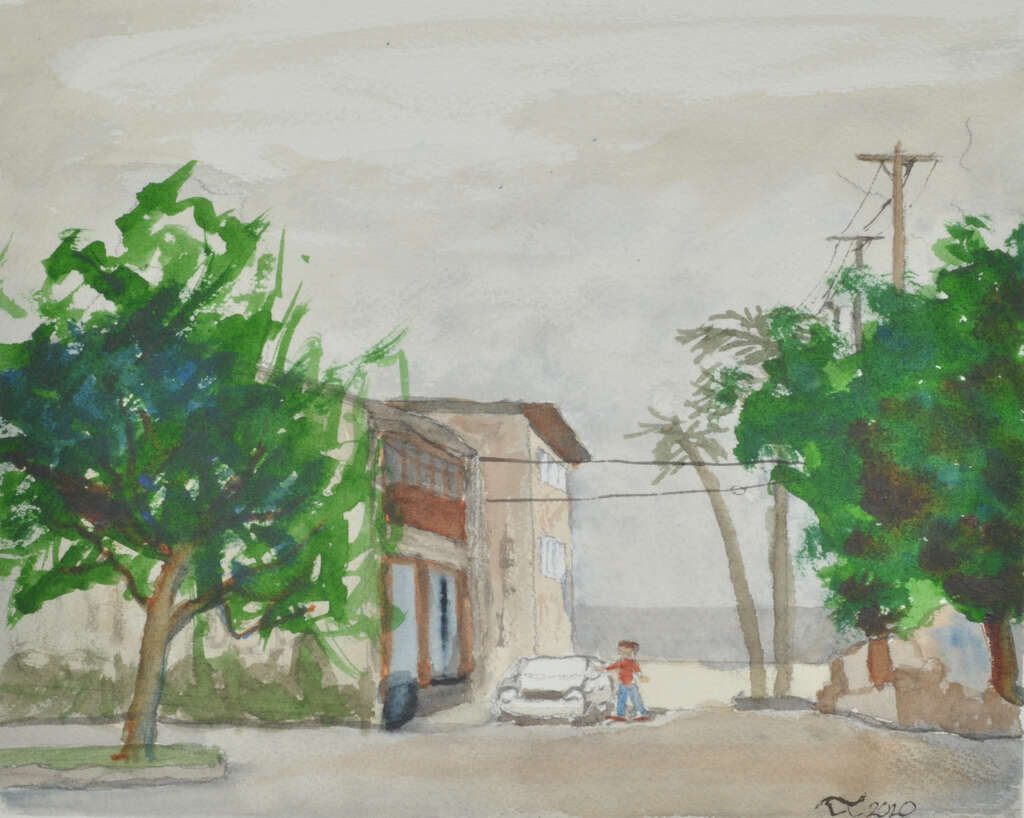 Same as image above, cropped to remove any extraneous area.
Final, Framed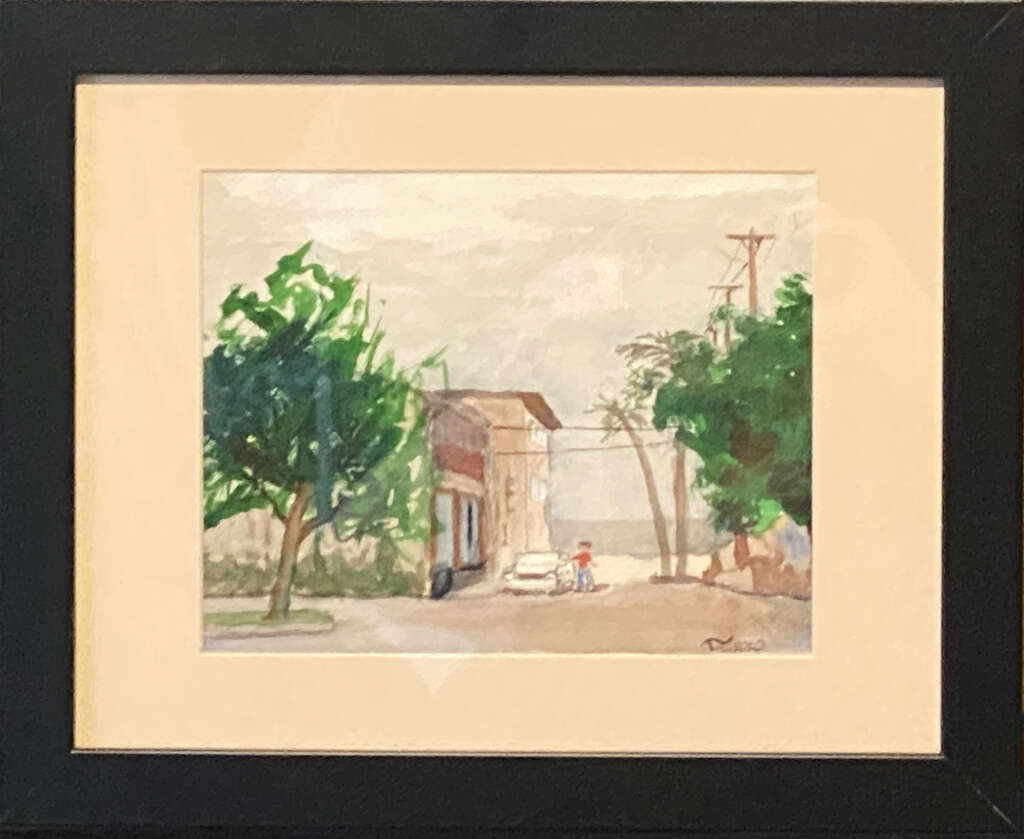 The final painting, framed and hung. I used an ivory mat.
Materials
Paint
Daniel Smith Verditer Blue
Daniel Smith Quinacridone Burnt Orange
Winsor Newton Brown Madder Genuine
Winsor Newton Hooker's Green
Winsor Newton Payne's Grey
Brushes
Dreamcatcher #10 round
Dreamcatcher #4 round
Winsor Newton Kalinski Sable #2
#1 rigger brush
Paper
Arches Aquarelle, 140 pound cold press, 9×12 sheet
Print available