This was a class project, and it was fun. We used some techniques that we'd learned previously, applying them to an whole project.
Source Photo and Sketch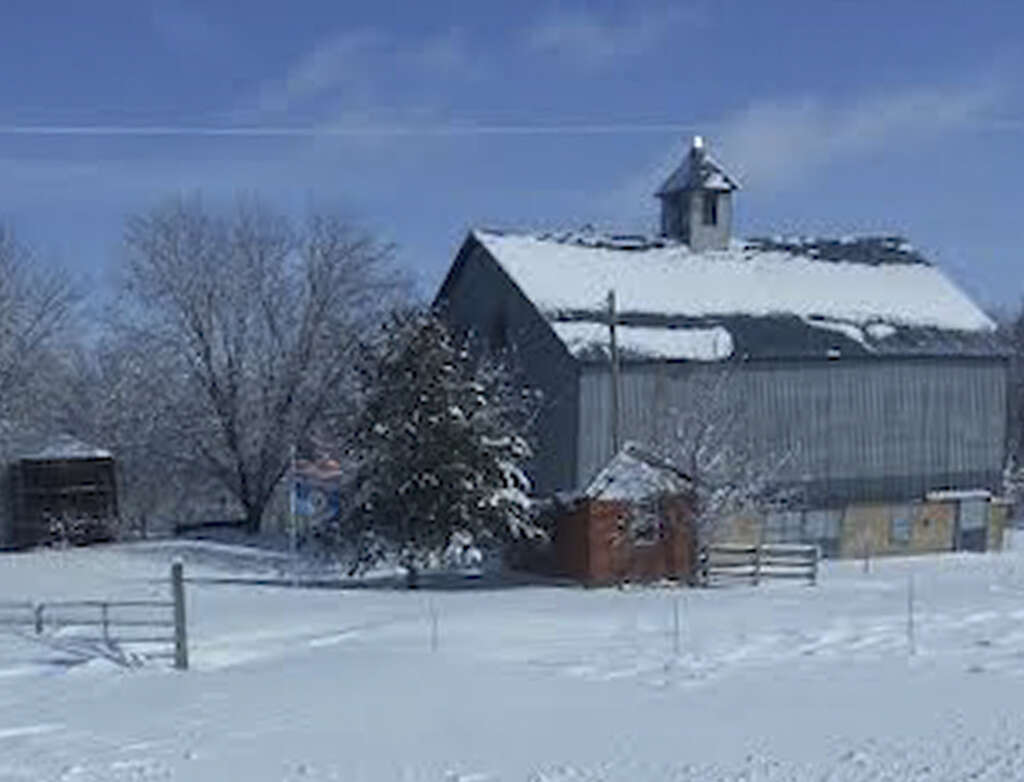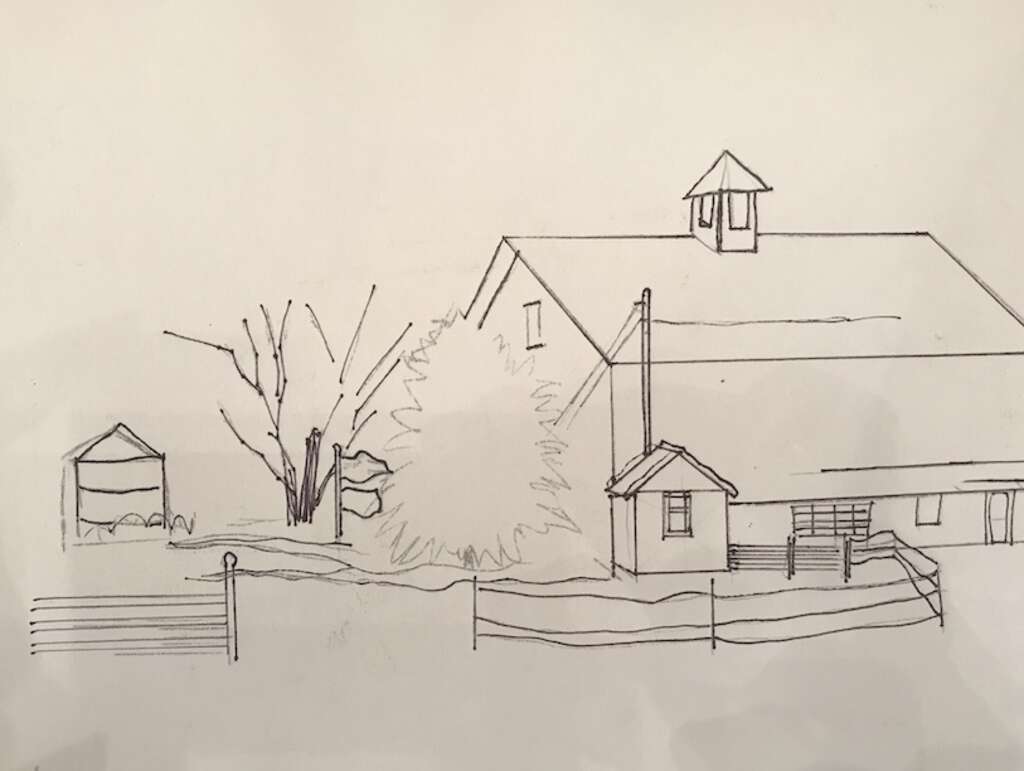 The source photo came from the teacher's collection of images. The sketch was also done by the teacher as a start for the class.
Sketch on paper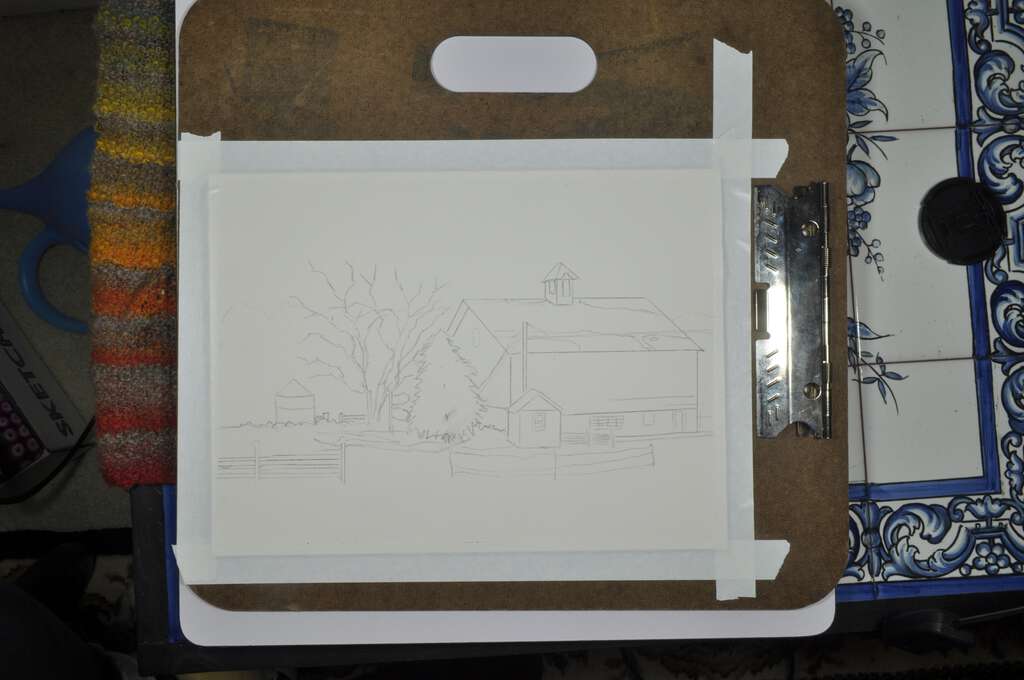 Masking white areas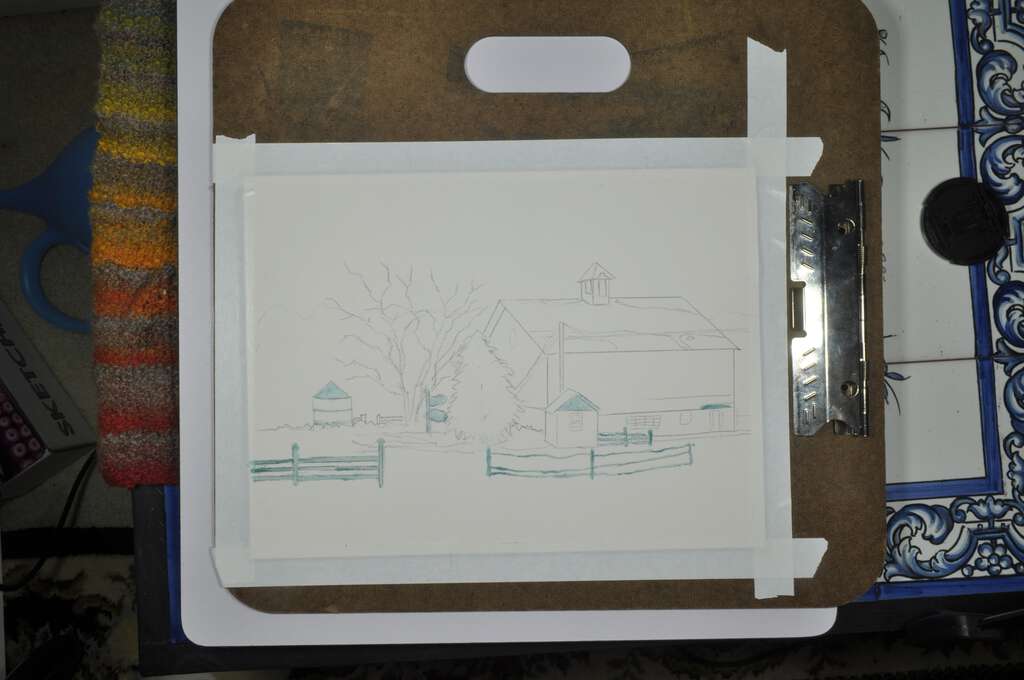 Sky, background, underpainting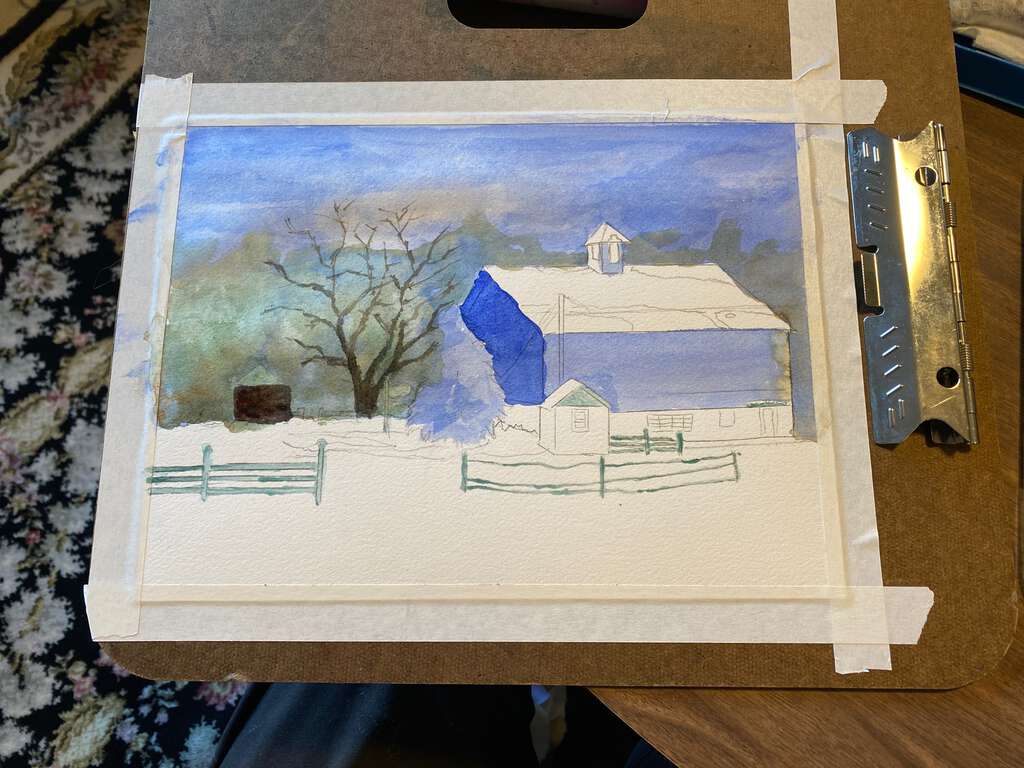 Pine tree, fences, building details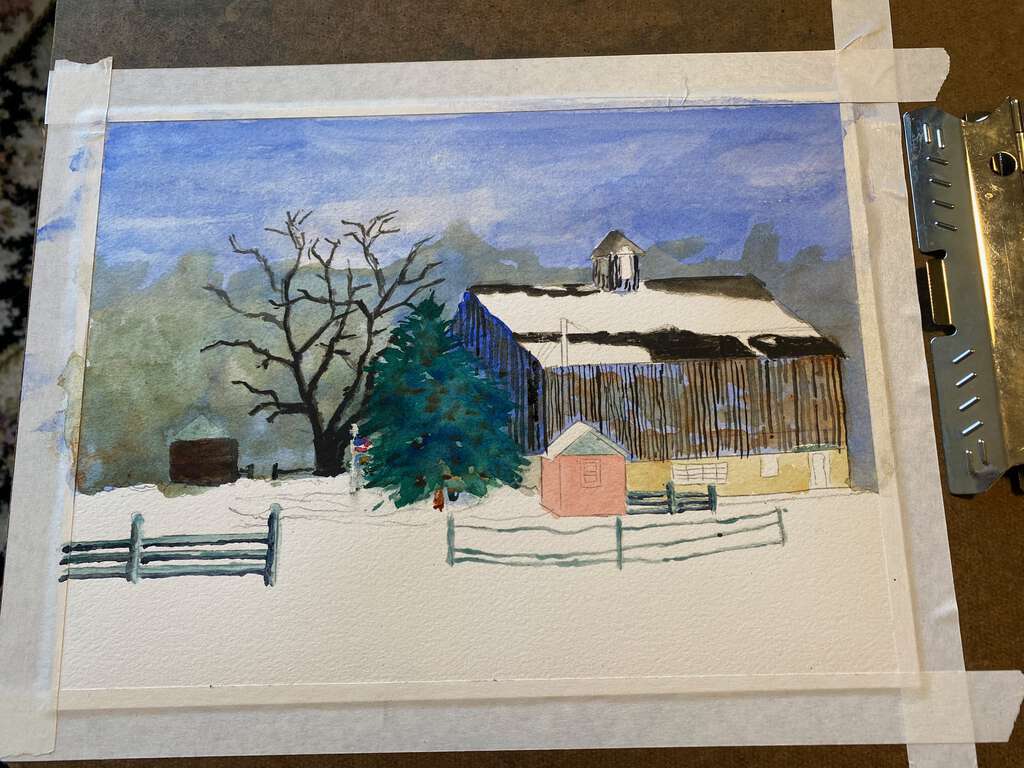 Final version, with signature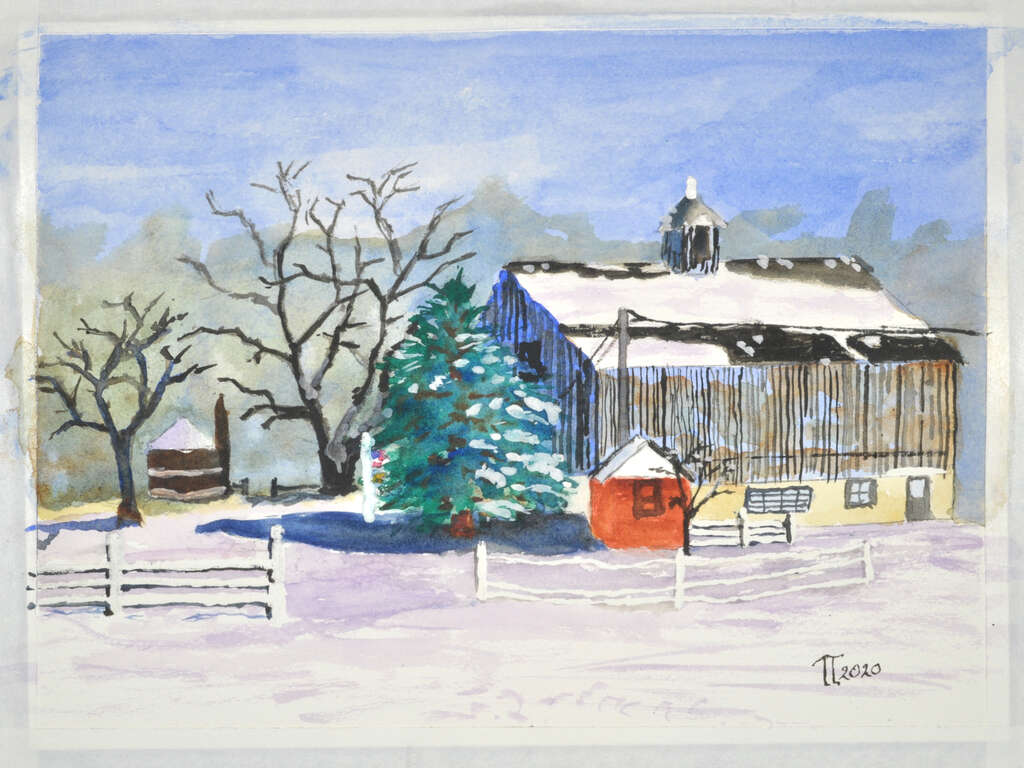 Cropped to painted area only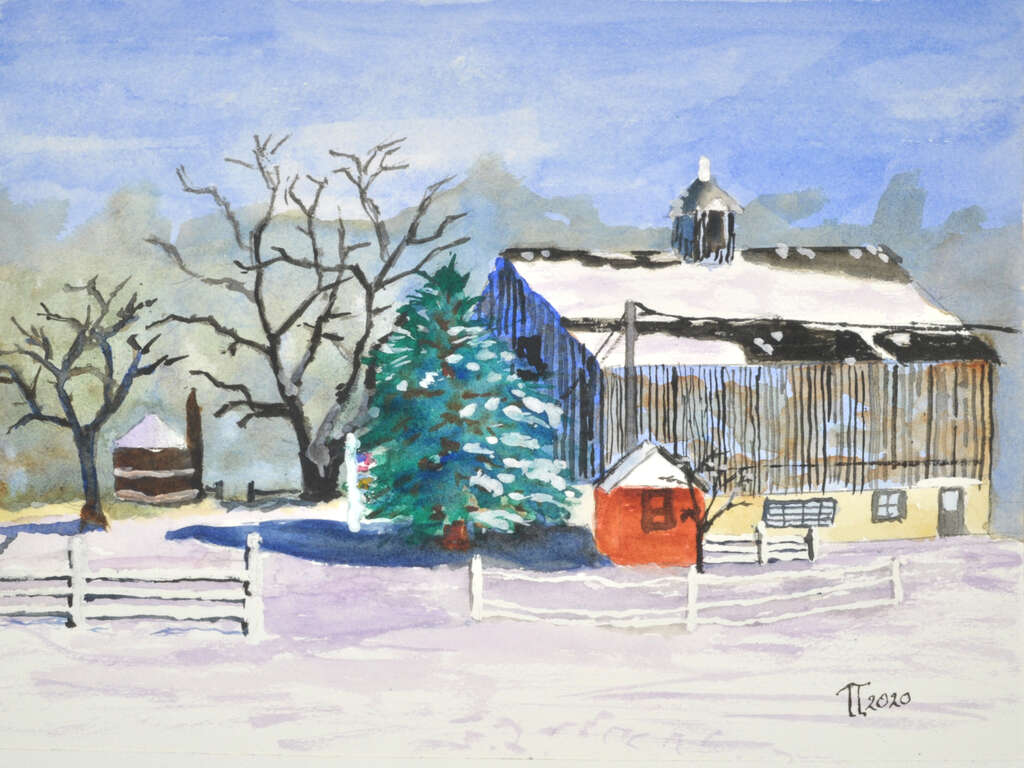 Materials
Paints:
french ultramarine
quin burnt orange
permanent rose
sap green
raw sienna
cobalt violet
new gamboge
chromatic black, french ultramarine and quin burnt orange mixed in palette
zinc white gouache
Brushes:
Dreamcatcher Round #10
Dreamcatcher Round #4
Kolansky Sable #2
Paper:
Arches Aquarelle 140 pound cold press, 12×9 sheet
Misc
Pebeo Drawing Gum (liquid masking fluid)