Painting a maritime scene from a photo taken in Nova Scotia. In this class project, we learned how to take a photograph and arrange and compose it to make a better painting.
Source Photo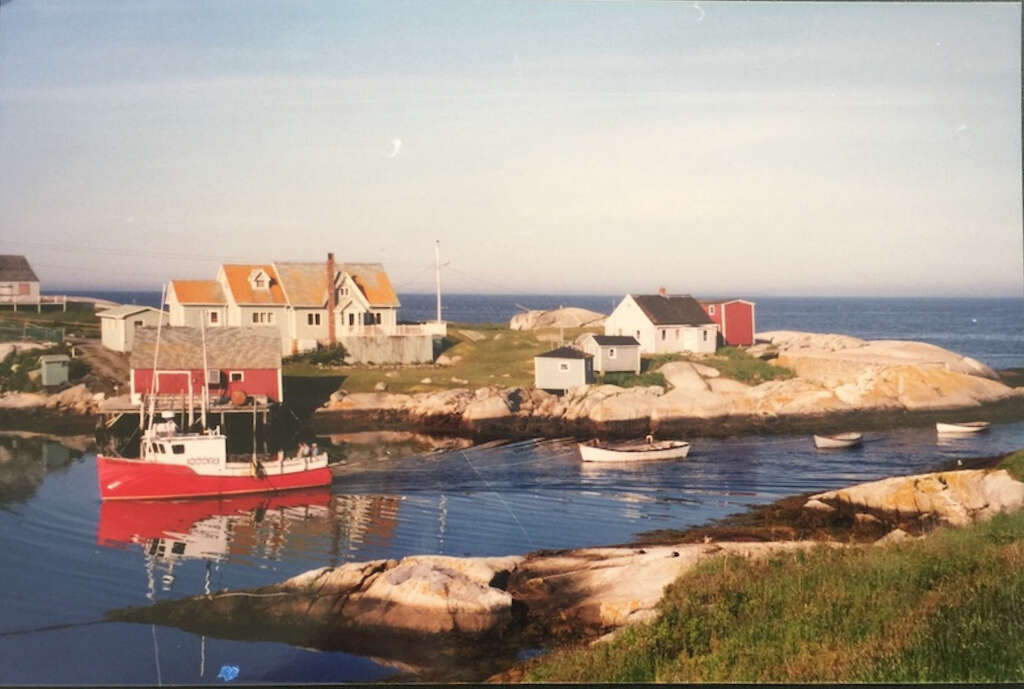 The photo came from a friend of our teacher's. The problems that were pointed out were:
the boat is leaving the picture, which will take the viewer's eye out of the frame
the image is split in half
it's too busy with all the boats trailing the fishing trawler
we want the point of main interest to be on one of vertices of the 3×3 grid
Thumbnail Sketches
I did a few thumbnails on my own to get a feel for how I wanted the painting to look. I really wanted to have a lighthouse in there on the end of land.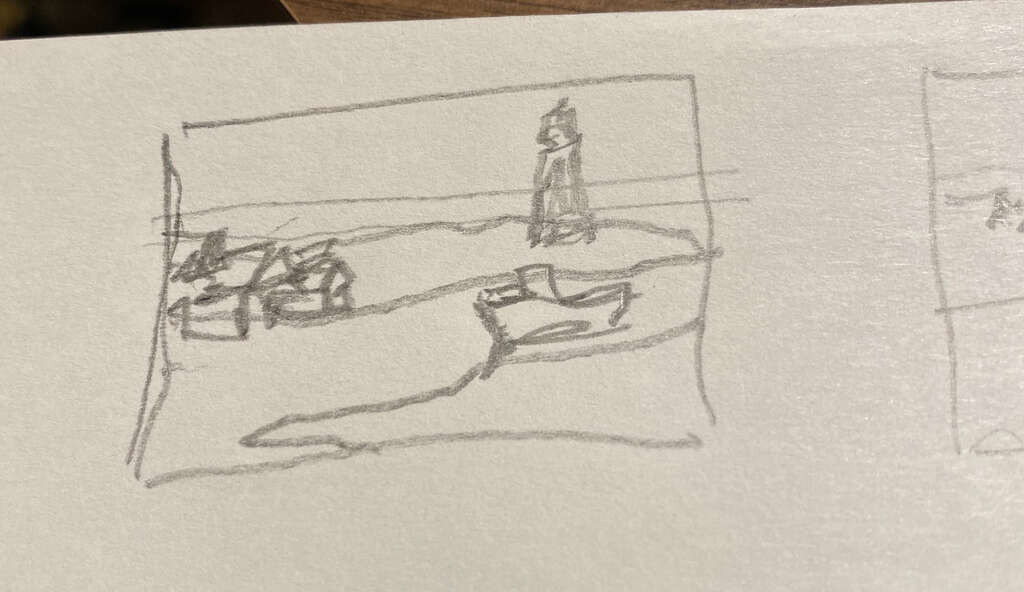 Colour Study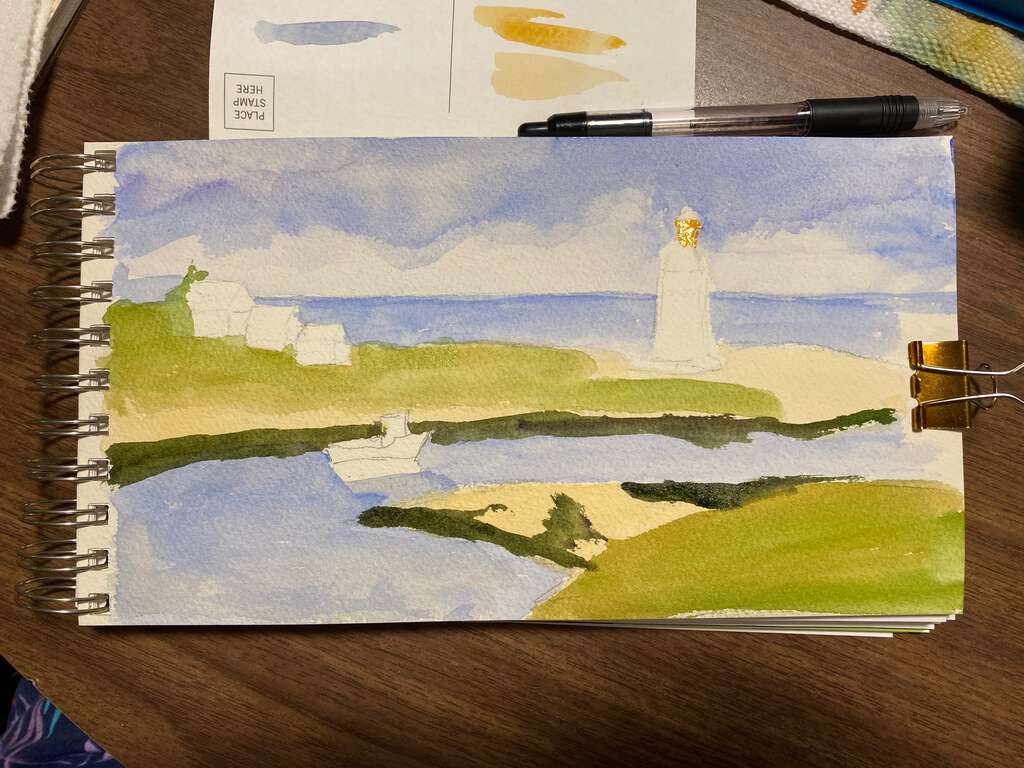 Not being completely sure of the thumbnail I chose, I made a colour study in a painting journal just to get a feel for the final painting.
Cartoon sketch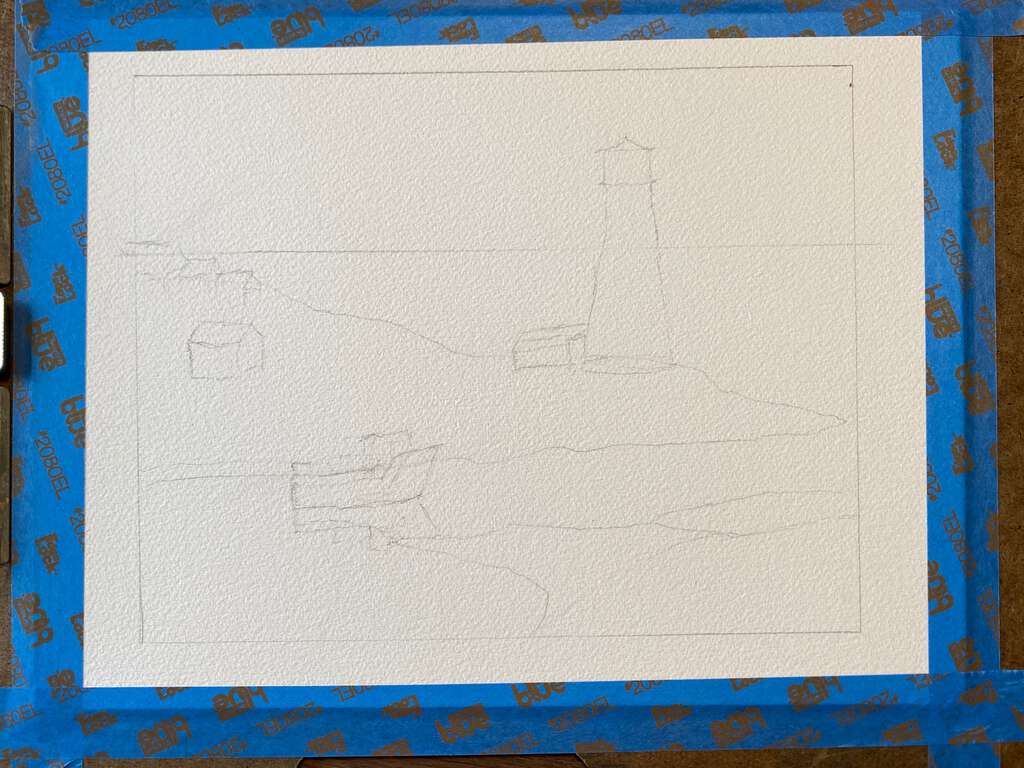 Mask (frisket) applied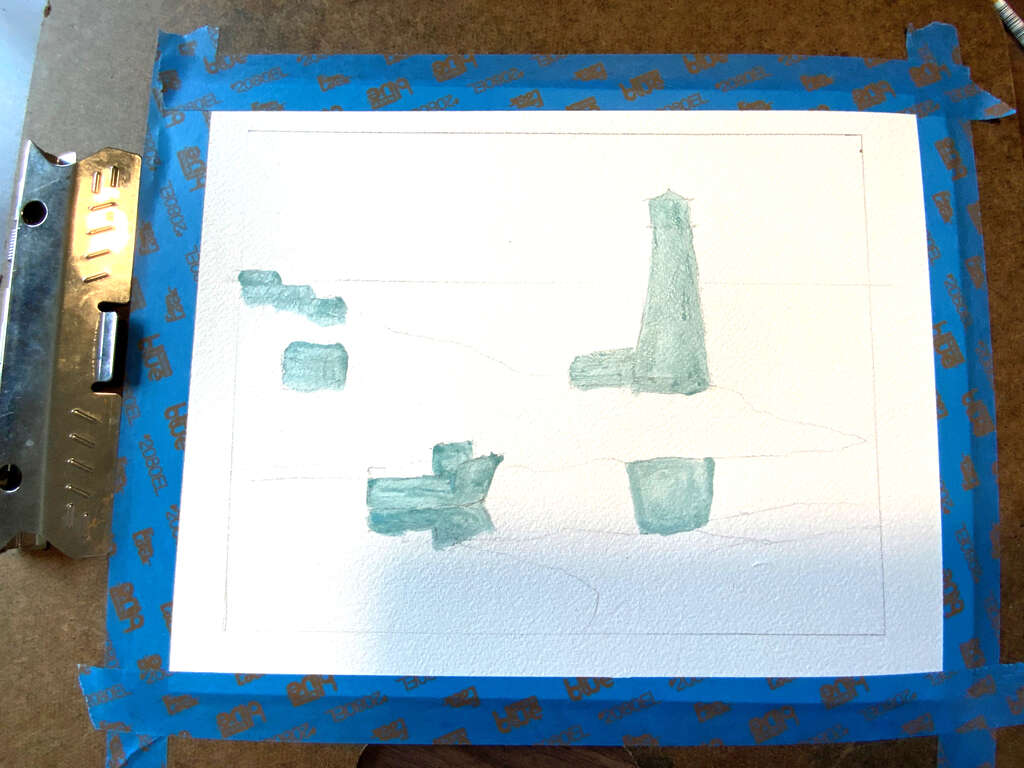 I wanted to keep several areas paper white: the boat, the lighthouse, plus their reflections, and the houses on the land.
Major work complete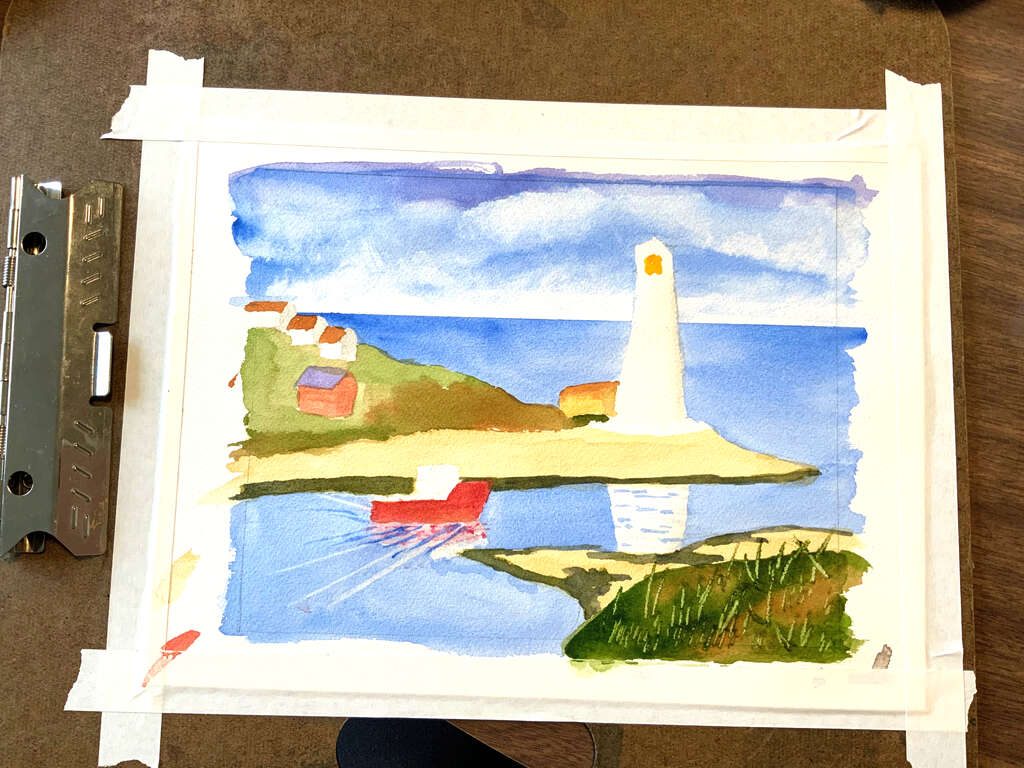 All work complete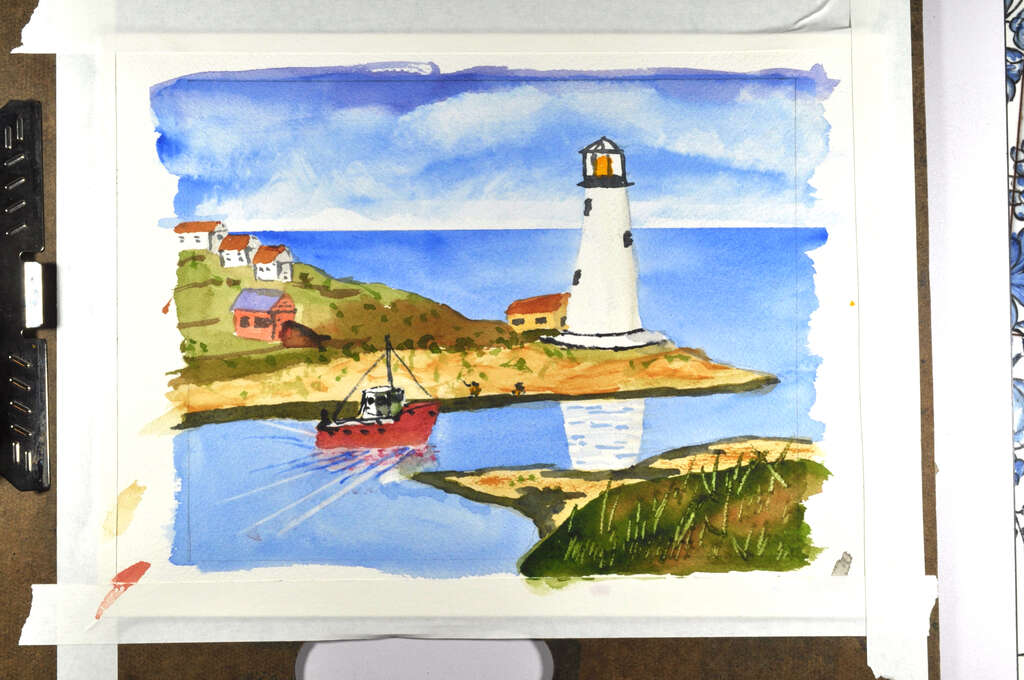 added a mat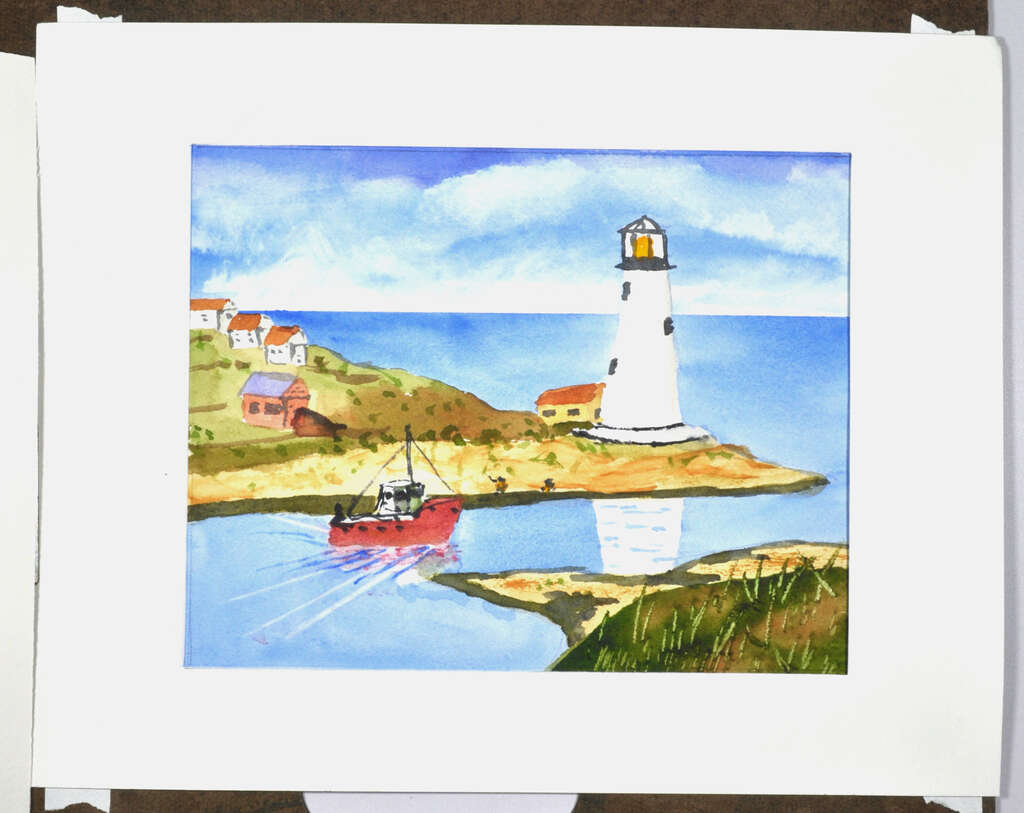 Final version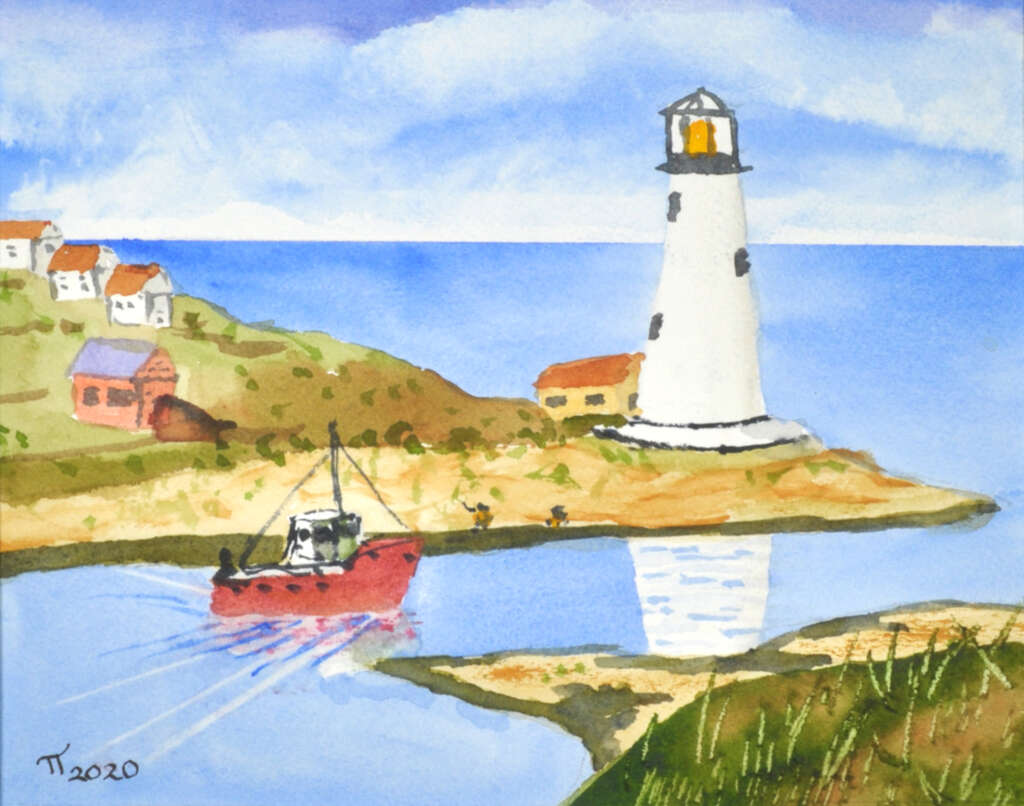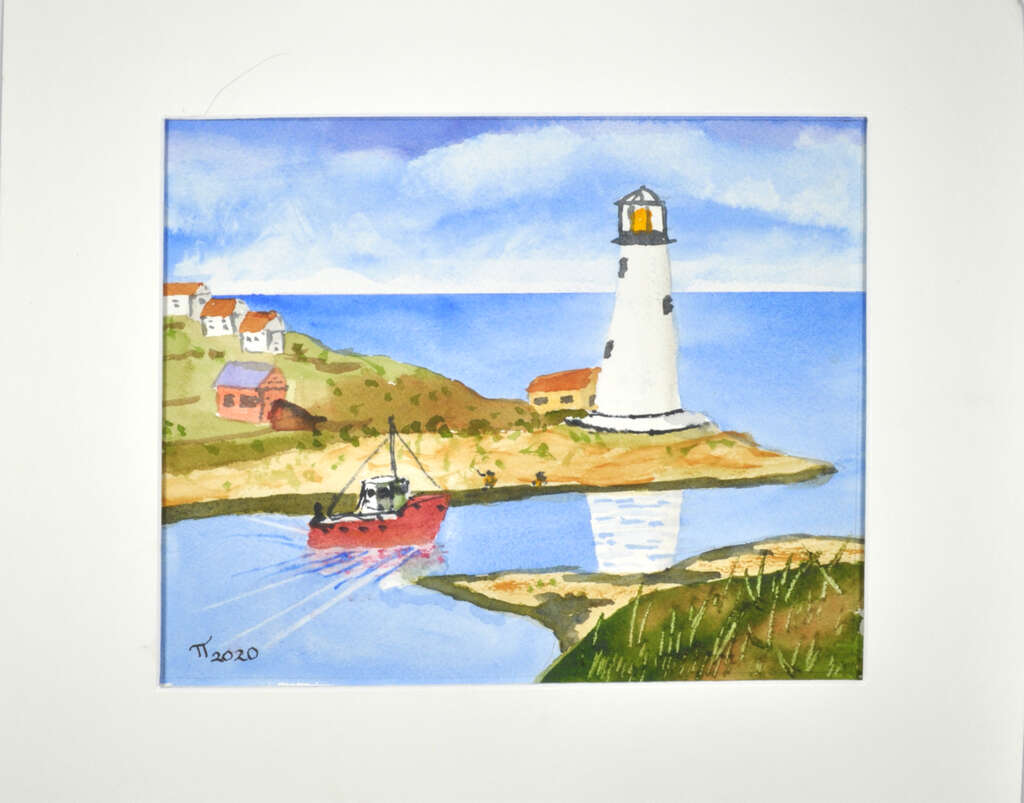 Materials and Notes
Paper
Journal: Kilimanjaro natural white paint book, 140lb paper interleaved with writing paper, 5.5 x 10 inch, spiral bound. These are really cool, every watercolour paper leaf is interleaved with a piece of sketch paper. This came in quite handy doing the thumbnails on the sketch page facing the colour study.
Arches Aquarelle watercolour single sheet, 140lb cold press, 9 x 12 inch. The standard.
Paint
For this painting, I stuck almost entirely to the triad of:
Rose Madder Genuine
Raw Sienna
Cobalt Blue
Addtionally, I used a couple other colors:
Sap Green
Quin Burnt Orange
Chromatic Black (French Ultramarine and Quin Burnt Orange mixed)
Brushes
Dreamcatcher #10
Dreamcatcher #4
Kolinsky Sable #2