I just watched a class on Skill Share by Liz Kohler Brown called "Urban Watercolor Sketching on your iPad". This was a very short, but really packed class on using some of the author's custom watercolour procreate brushes to create a class urban watercolour sketch. I haven't made art for a while, so this was quite helpful and enjoyable.
In the class, Ms Brown teaches how to set up for making a watercolour sketch. I created a template for this part, so next time I can copy the template and go.
I learned so many digital painting techniques from this:
making a layer Mutliply and then duplicating that layer once painted on to really enhance and make colours intense
using watercolour brushes on procreate
using a texture image to give the look of watercolour paper
Ink Layer
This is the ink layer, which is a rough trace of a photograph.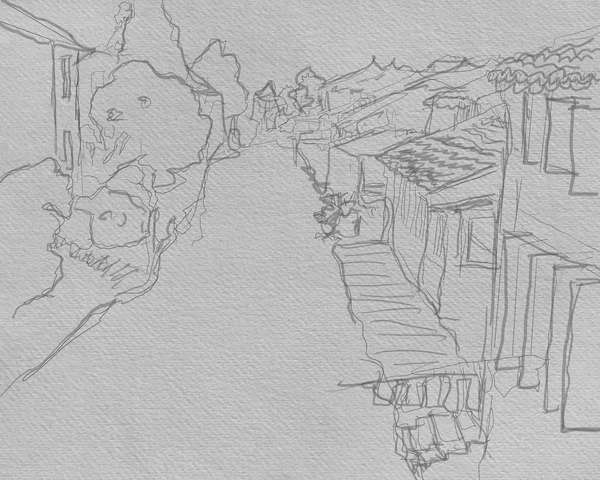 I did this using the technical pen on its smallest setting, and then ran over some of the lines with the studio pen on its smallest setting. I think I could do better here. And yet I did capture the lines pretty well.
Water layer
The water layer is next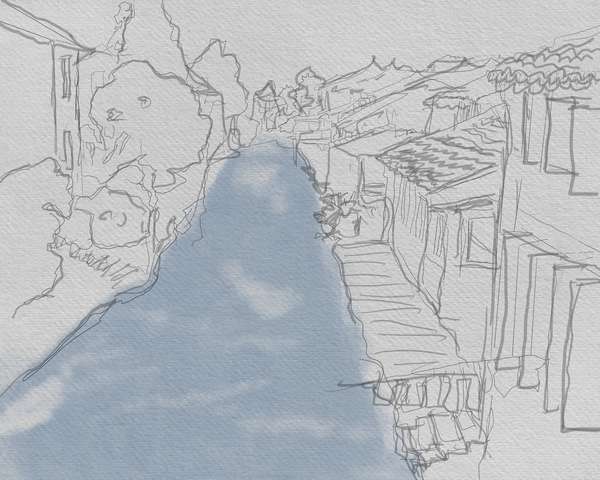 I used a broad wash brush, putting in a some grey, then a little bit more blue. Using another brush, I erased some of the paint. Then I duplicated and merged the layers.
I'm going to come back to this.
Buildings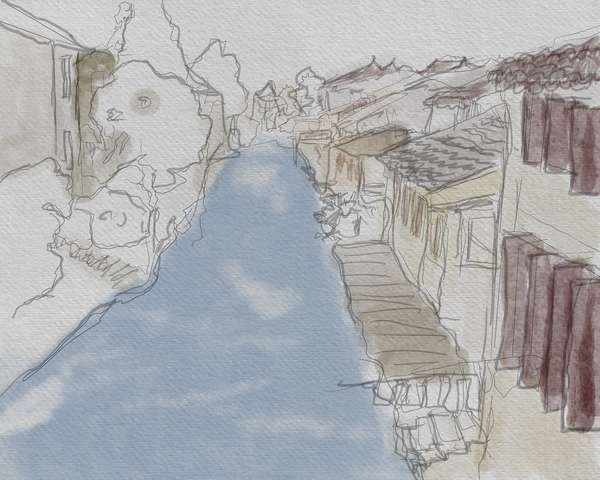 For the buildings on either side, I used a greyish-yellow cement colour with some variations. The windows/shutters are a reddish brown, the roofs are mainly a slate grey.
Trees
The next layer is the trees and vegetation.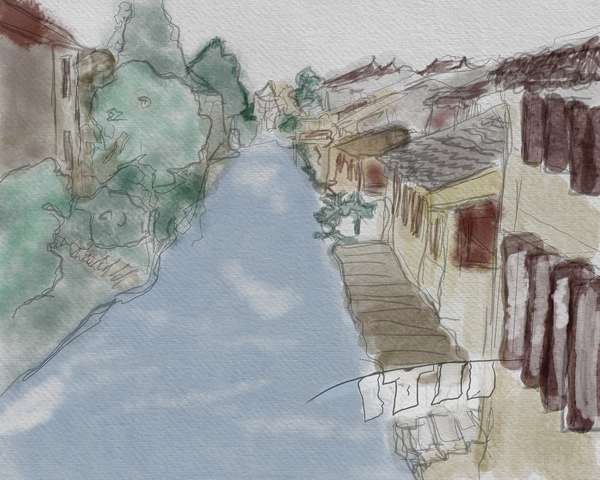 Using various shades of green I put in the trees and vegetation.
Laundry
The line of laundry in the lower right was kind of an important feature; I made these bright.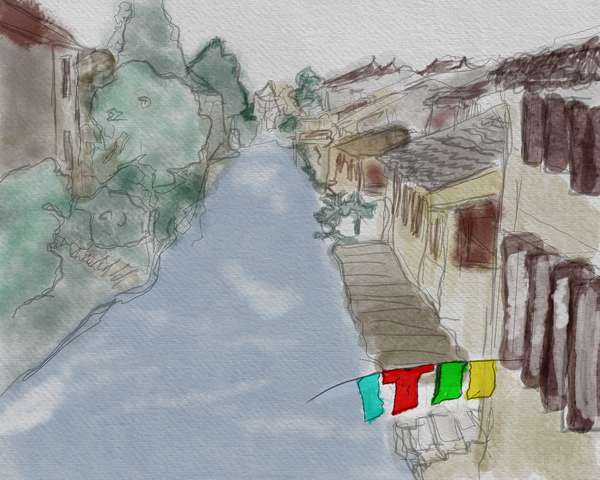 Sky
Final layer is the sky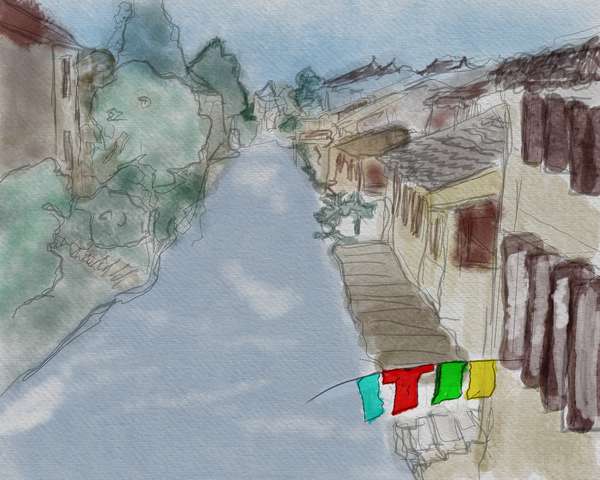 Returning to the water
I wasn't pleased with the water, so I did a bit more work on it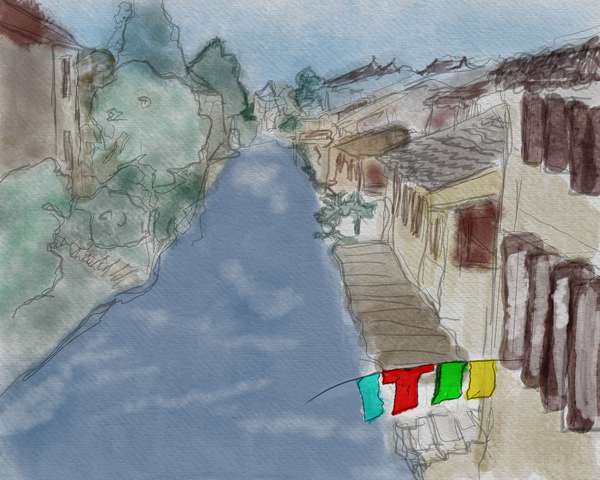 This looks a lot better
Final
Final, signed image