Got a little restless yesterday, but got inspired from APOD and a friend's facebook post
Jumbo Space Prawn Nebula
I was perusing APOD, and there were some dandy images of nebulae. I picked this one as inspiration, and came up with this: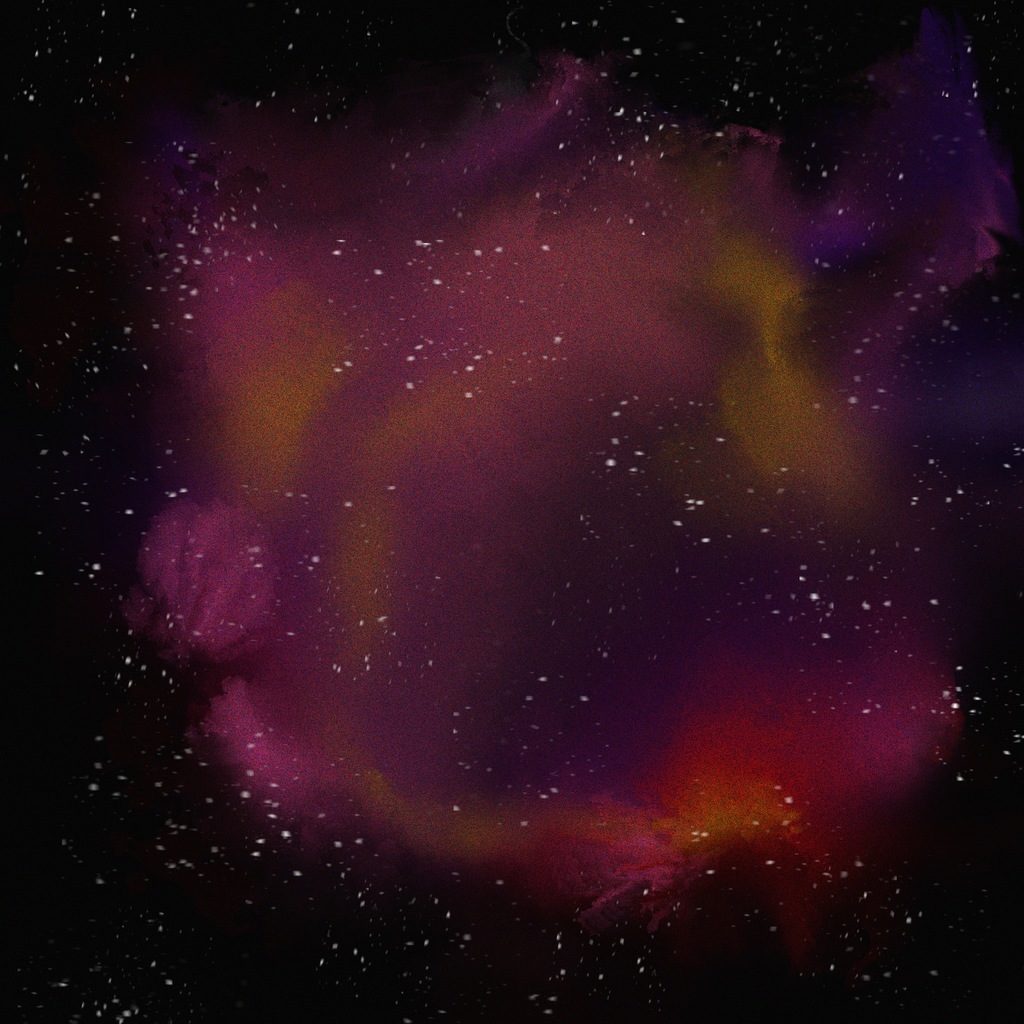 Procreate on the iPad. I played a bit with liquify, but finally ended up using the oriental brush and smudging. The stars are on a separate layer, using the "driven snow" element brush, which is kinda cool. I had tried a few others, but that one worked a treat.
bottom layer filled with black
nebula layer painted with dark purple, medium purple, magenta, red, yellow, green, and white.
top layer spray of "driven snow" brush, white colour.
Source: NGC 3572 and the Southern Tadpoles,Image Credit & Copyright: Josep Drudis
Joe's Office
Good friend Joe Decker on Facebook is an extraordinary nature photographer and posted a fantastic sunset image he called his office. Again, I was inspired, and decided to have a go at making a sunset in Procreate.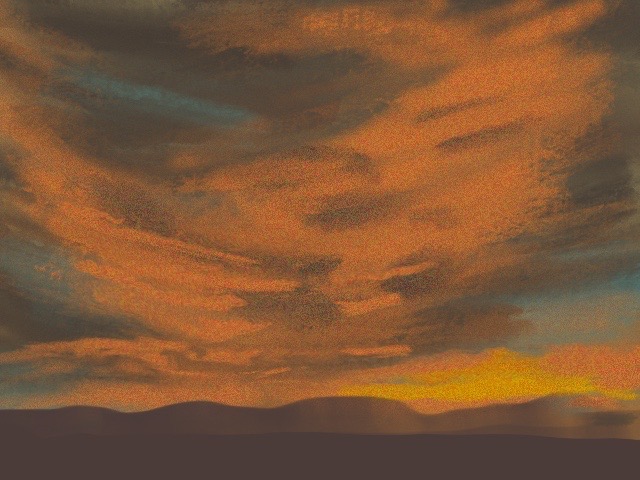 This has several layers, which makes doing certain things a lot easier than with regular watercolours.
Here again, for the major cloud structures I used the oriental brush, and smudging.
The hills and foreground are done with a flat painting brush, with the opacity turned down a bit.
The lowest layer was a fill with a bluish-grey sampled from Joe's image, then building up:
base sky colour, bluish-grey
darker cloud layer
orange and yellow cloud layer
bright yellow fill layer, with noise applied, and used as a linear burn on the clouds
hills and foreground
1 is bottom, 5 is top
Source: (Limited distribution, sorry) https://www.facebook.com/photo.php?fbid=905680192506&set=a.558000699996&type=3
Joe's Office IV
Another couple of attempts later, I got another version I like better. It's quite different from Joe's original image, but this one has a more ominous feeling to it as well, instead of the gentle California sunset, this one is full of storms.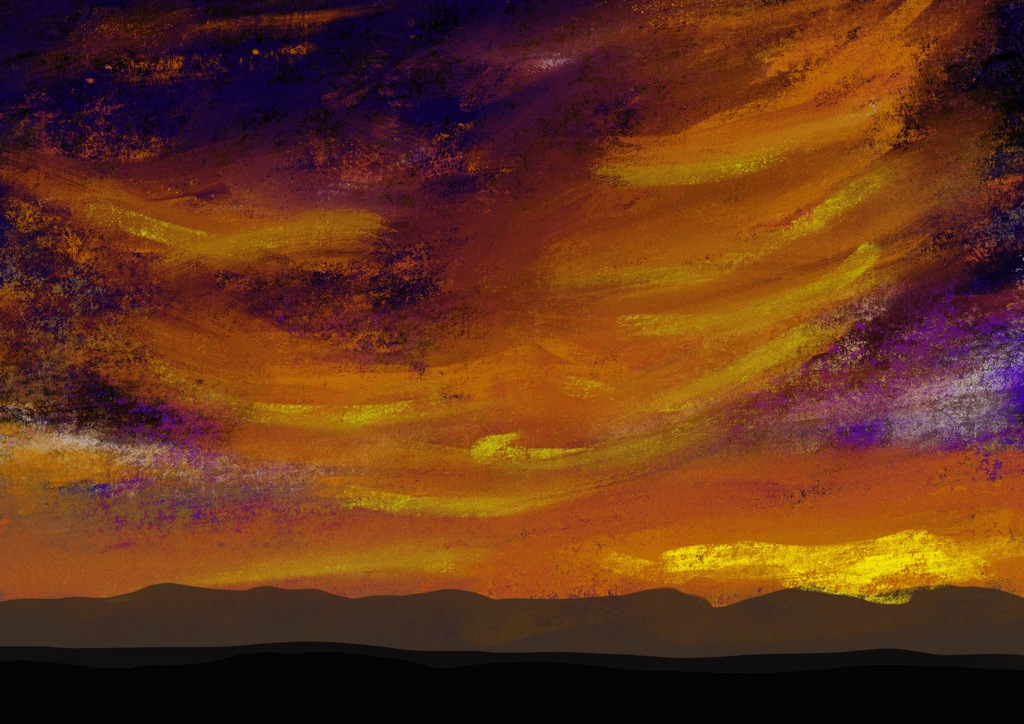 procreate on the ipad, using soft chalk brush