I spent part of the day watching a couple SkillShare videos, including one on using Adobe Fresco. I hadn't download it before, but it at least looked fun.
First up, I tried out the three main brushes for Fresco: pixel, live, and vector. The pixel brush is the most typical, and is most like a standard pencil or pen.
The vector brushes are similar, but the advantage is as vectors there's no loss as they scale up.
The Live brushes are the most interesting, and give a pretty interesting approximation of watercolour painting.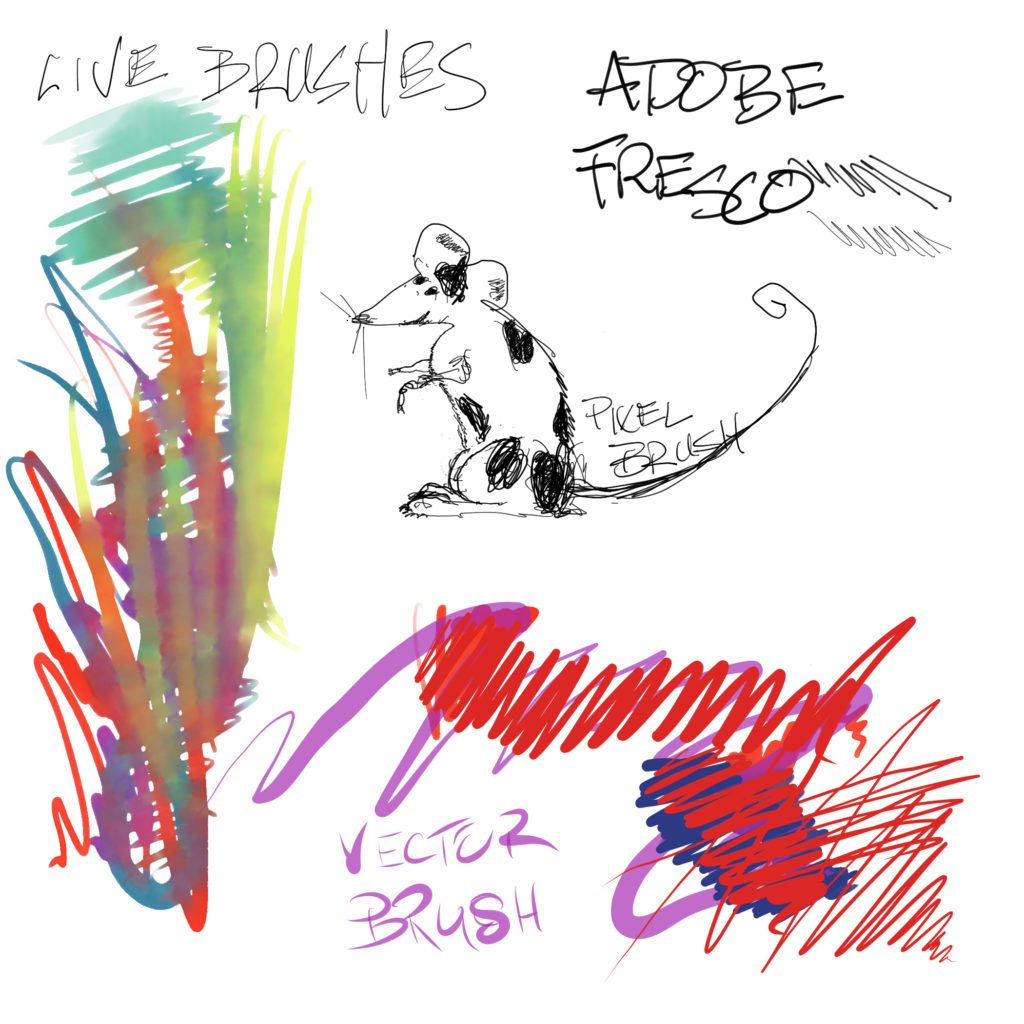 The instruction video was from Rich Armstrong for his new course on learning Fresco, Abstract Art: Easy Ways to Express Yourself With Adobe Fresco. I got through the first couple of lessons. Here's my attempt at a Matisse-esque abstract using cutouts: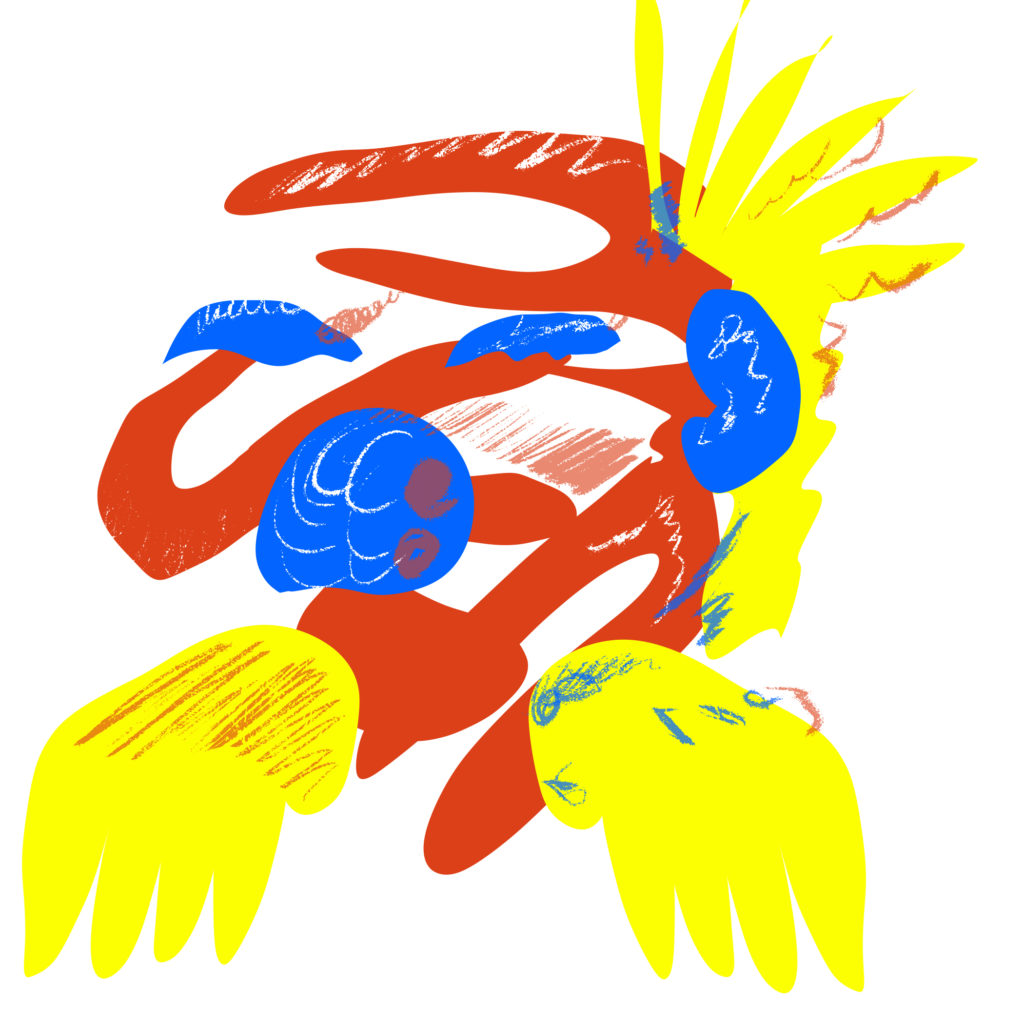 This was actually a lot of fun. Let me see if I remember the instructions:
fill an entire page layer using the vector fill
use the lasso selector to make some squiggly fun shapes, cut the selection, then paste the selection which make a new layer. Hide that layer and go back and lasso another. Repeat this maybe 3 to 5 times
fill another layer with another colour using vector fill, and repeat step 2
create and fill yet another layer with another colour using vector fill, and repeat step 2.
hide the first three layers with the vector fills and cutouts
using the selection tool, move and twist and resize each of the cutouts to your liking
you can collapse them into a single group to manipulate them as well
make another layer on top and play around with the comte crayon brush
I then tried out the watercolour brushes, just to see what they're like. There's a section in the skillshare class on watercolour doodling, which I watched and looks fun, but I was having a very frustrating time trying to use Painter's watercolour brushes to do some Ron Ransom skies, and just not feeling it.
I'm happy to say this works better with Fresco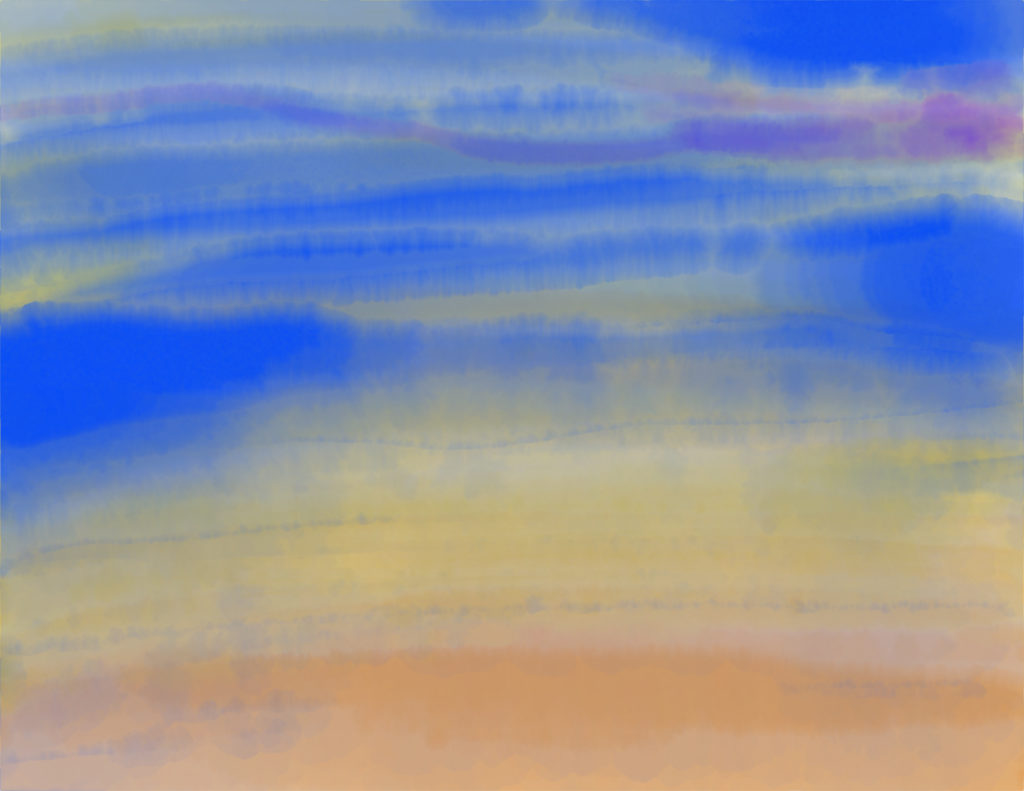 This was the first one, just to start to get a feel for the watercolour brushes. They are really interesting, and the secret to using them is to let the stroke sit while the water flow effect takes place. It's truly wonderful, not as awesome as actual watercolours, but still quite satisfying.
The next is more of a complete Ron Ransom study, with a set of mountains in the background, and cloudy zephyrs whisping through.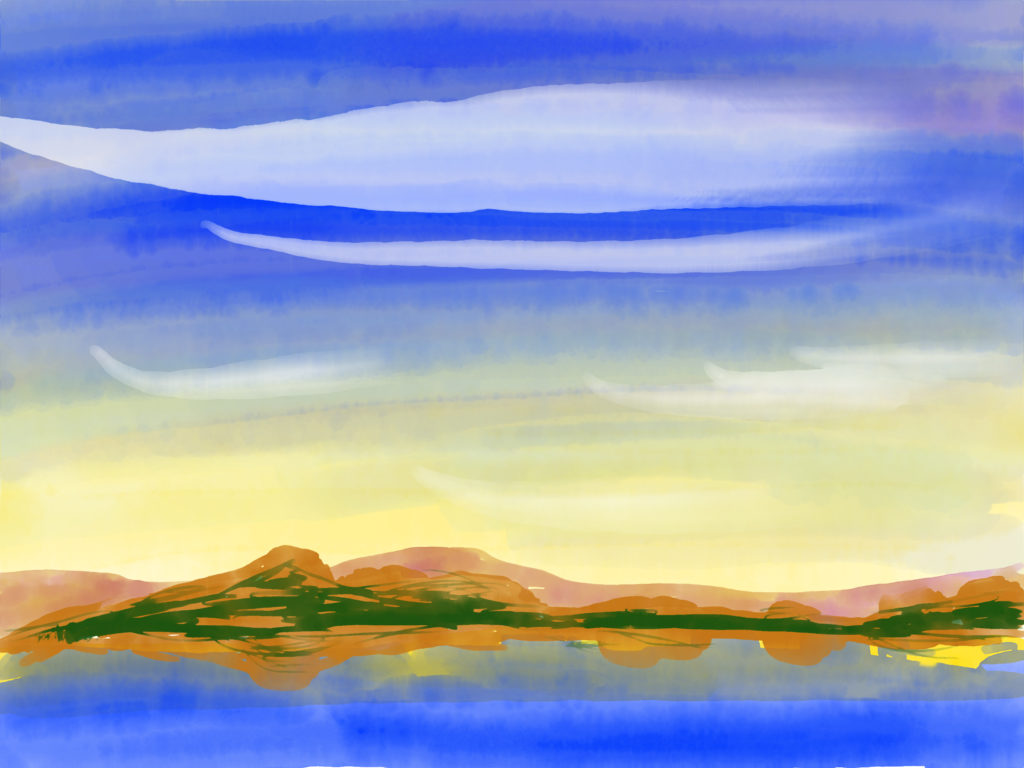 For this last picture I switched back to using procreate. This is done with the 2b and 4b charcoal brushes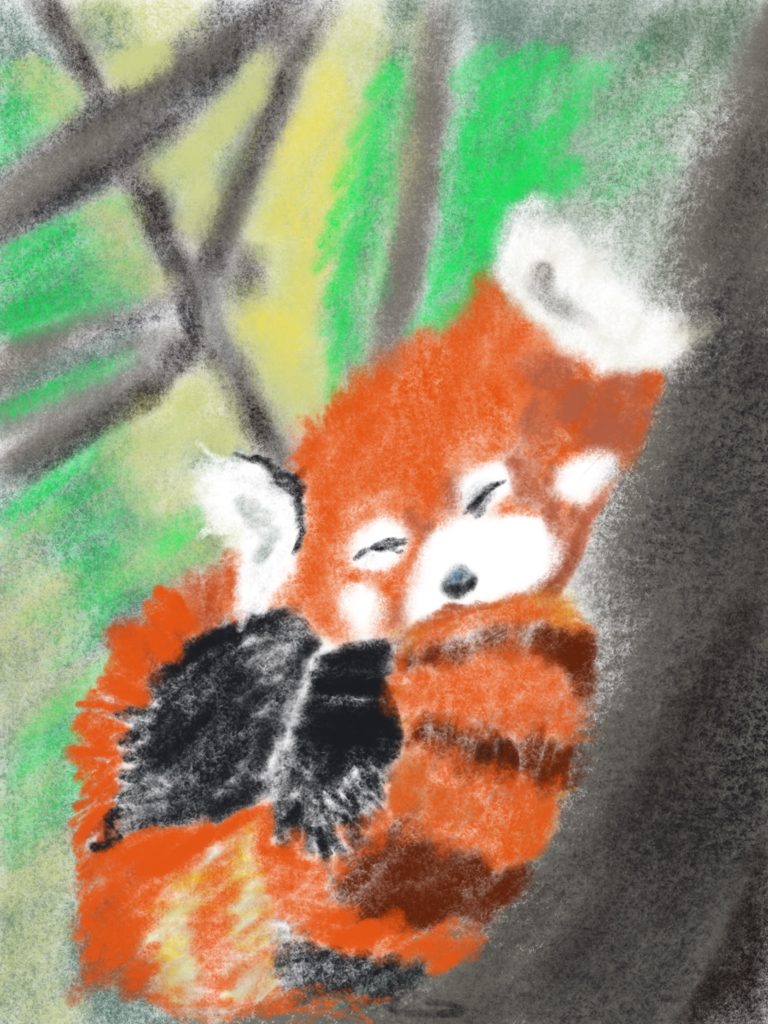 This was the most fun, and at the end of the drawing I didn't have my hands full of charcoal, so that was nice.