Started this one a couple weeks ago and finished it up today.
I used a very different palette for me:
Prussian Blue (Daniel Smith)
Cadmium Red (American Journey)
Monte Amiata Raw Sienna (Daniel Smith)
Palette Samples
(Add these later)
I made a few swatches, mixing the paints in various ways to see how to make this go.
sketch and underpainting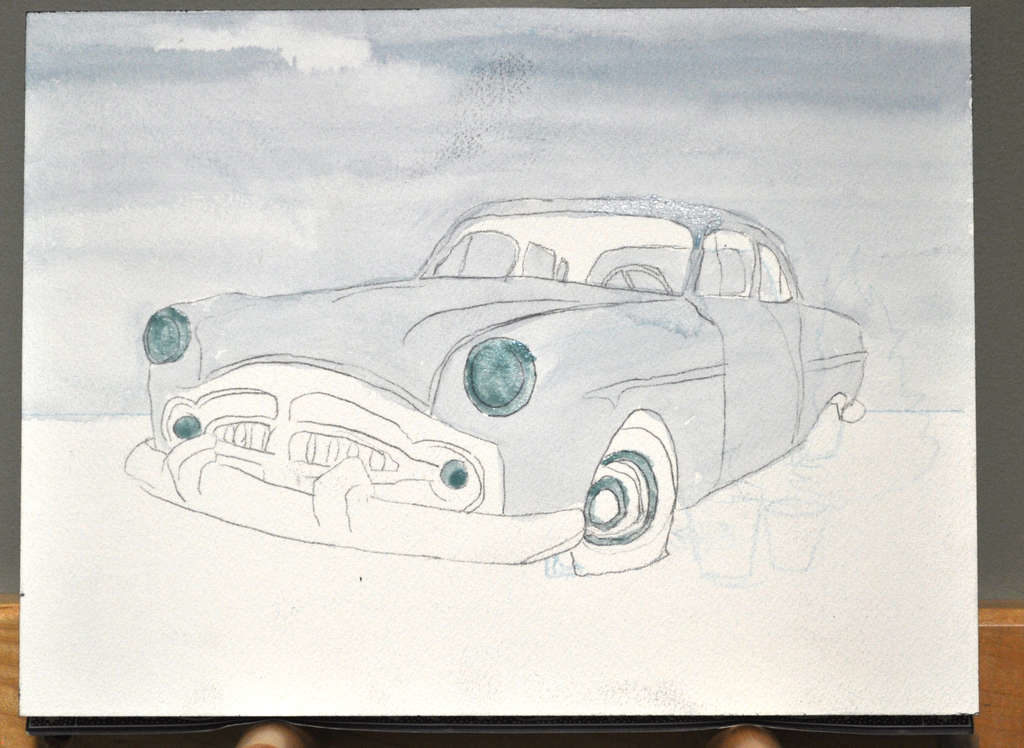 adding the next layers: rust, grill, sky, ground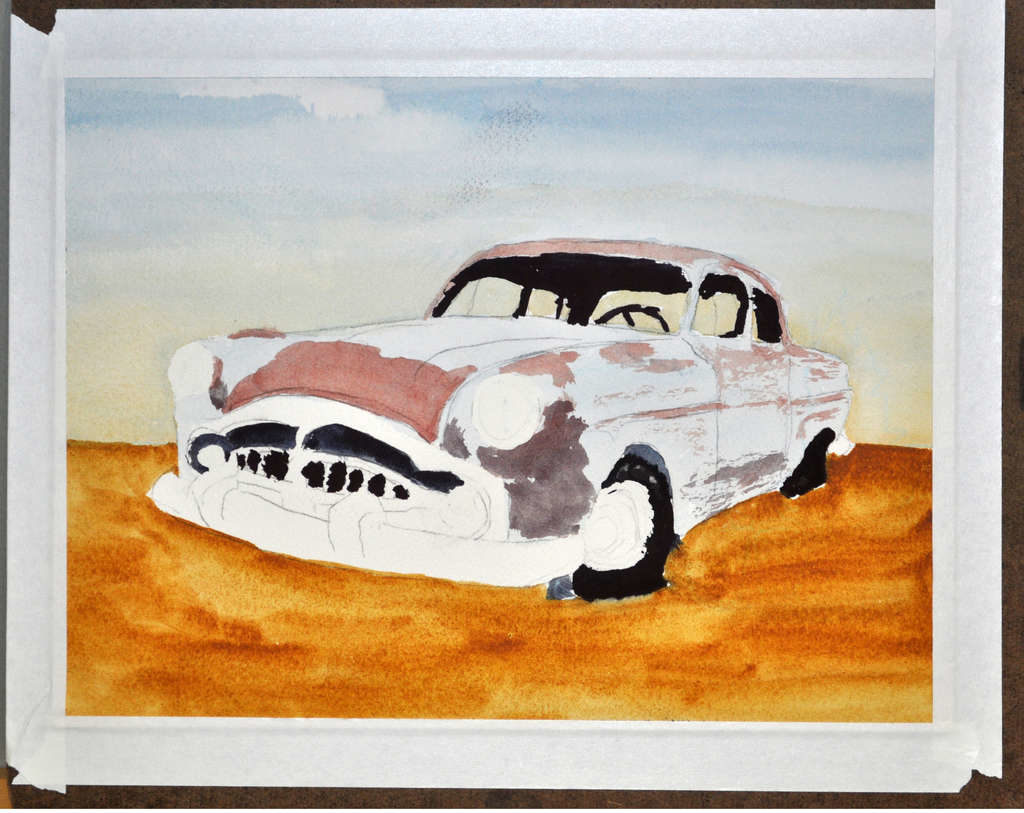 more details on car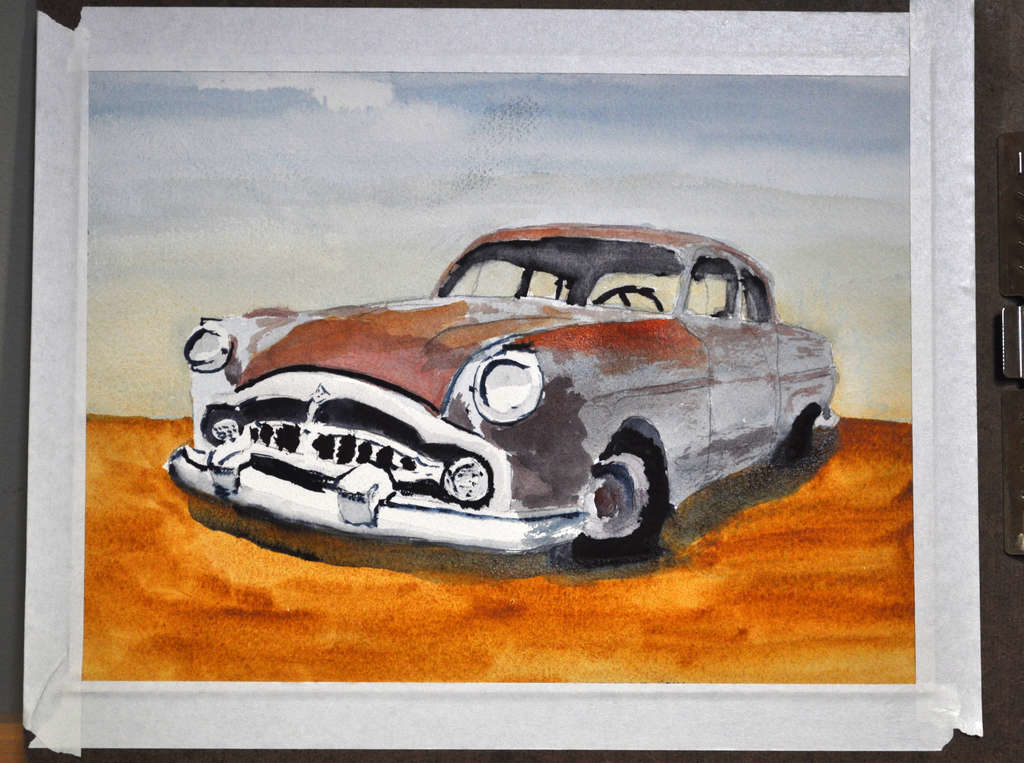 garden bits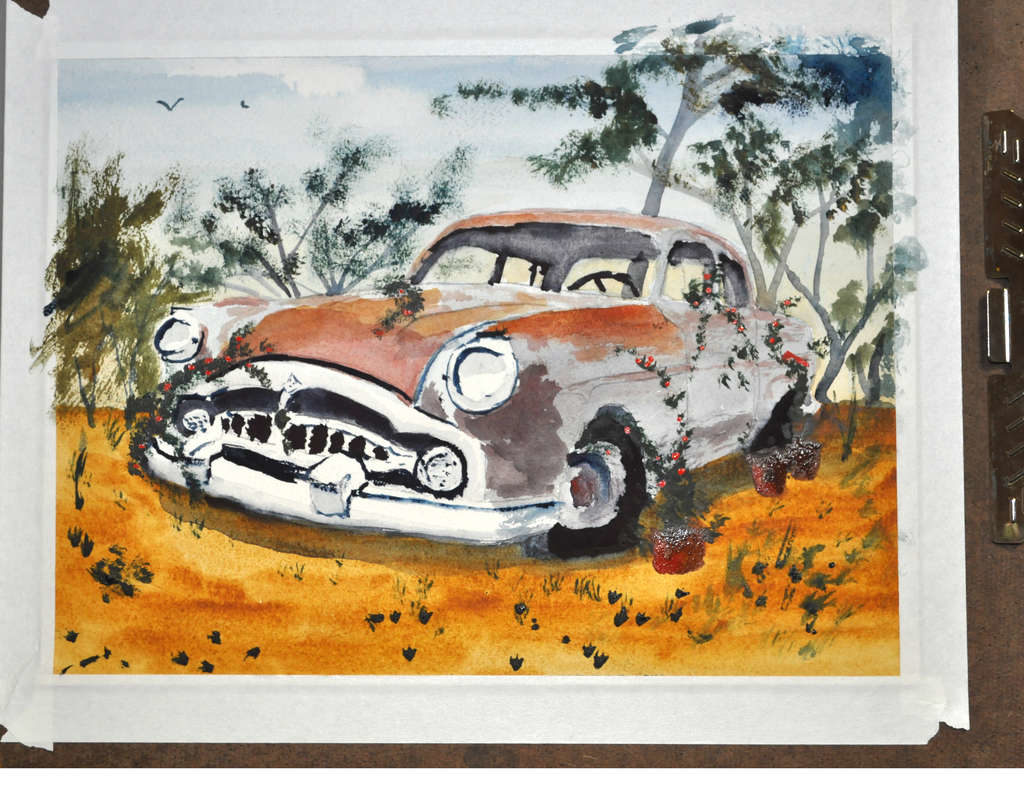 more background stuff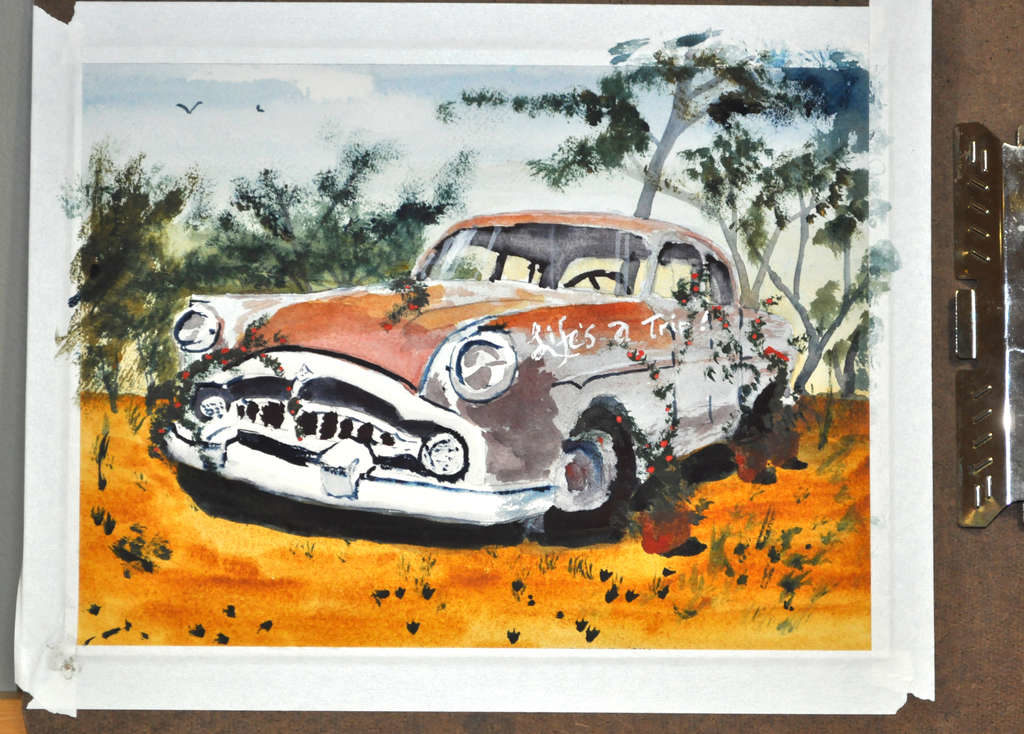 The teacher suggested darkening the background behind the hood of the car, to make it pop out some more. I think this is right. I slipped when painting it in, so the hood line changed a bit. After it dried, I went back and lined the edge of the top right fender with white gouache to give a clean edge again.
I also added the tag "Life's a trip" in white gouache.
complete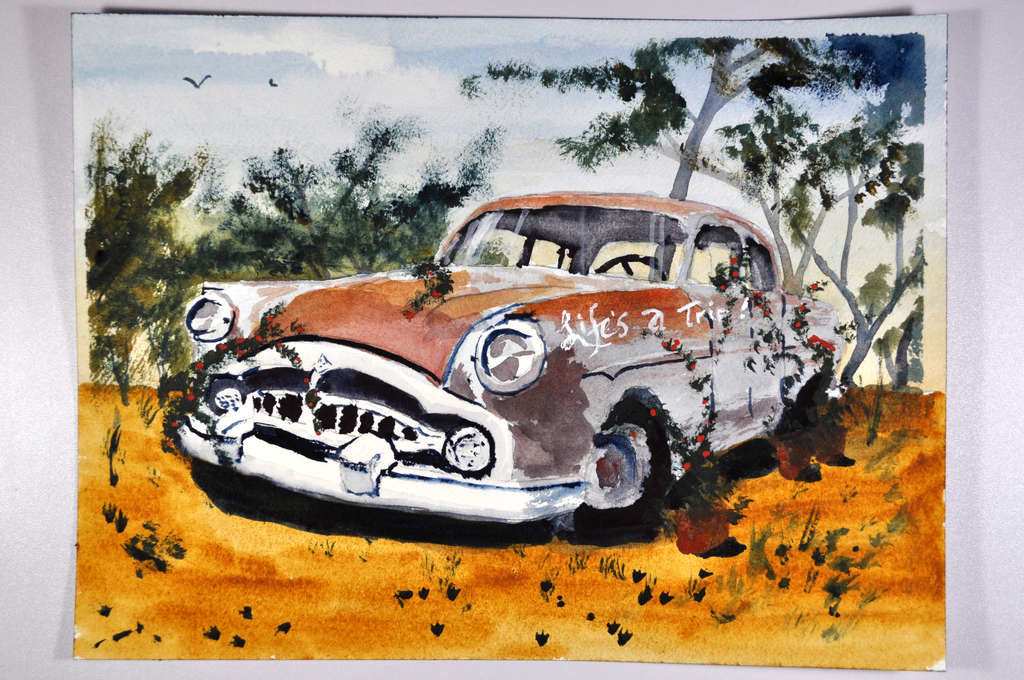 signed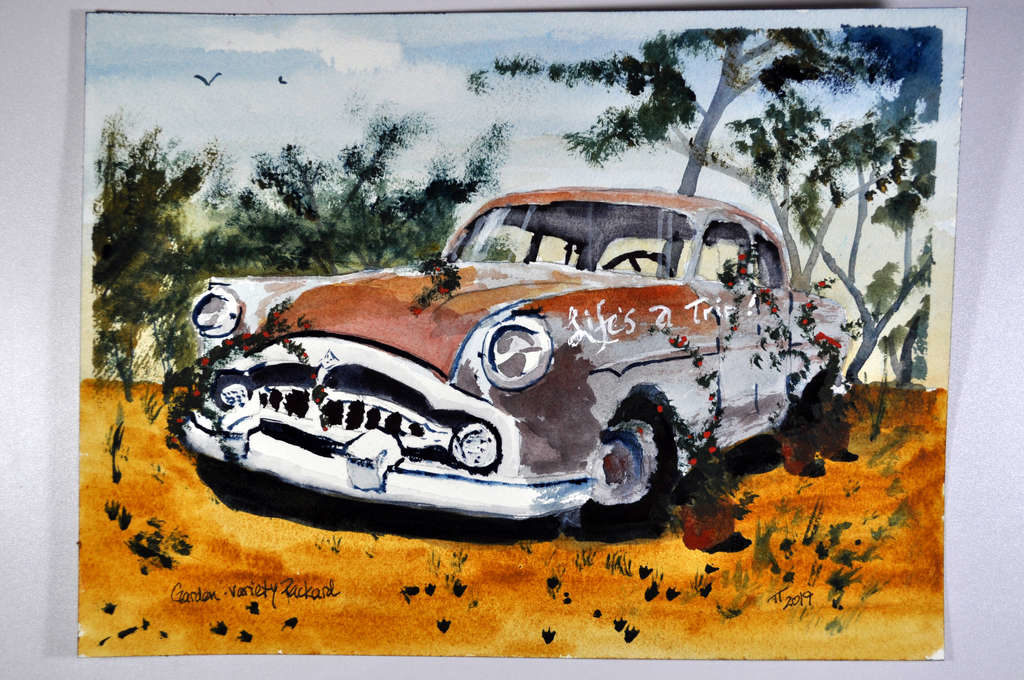 straightened and cropped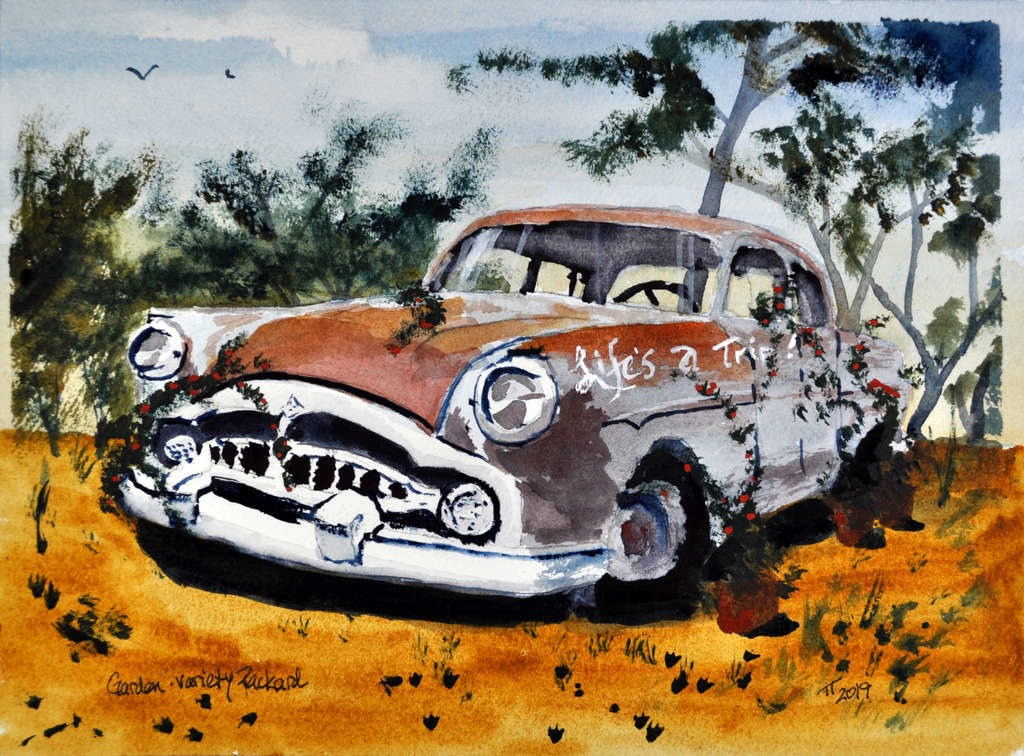 inner crop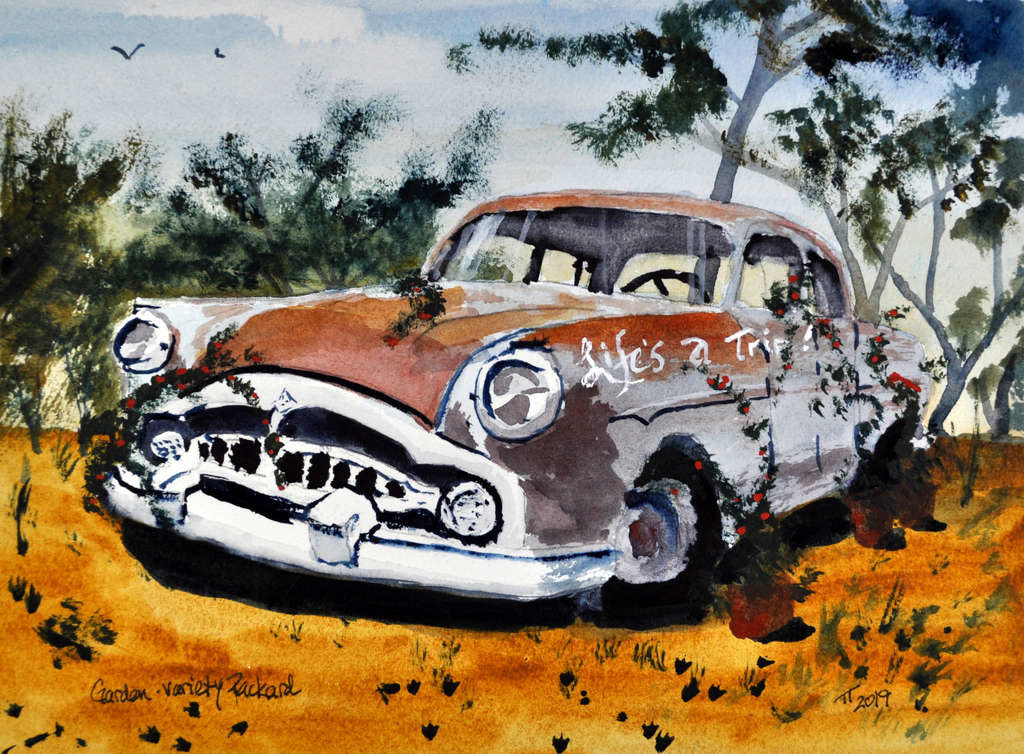 During the interval between classes, the paper had separated from the block, so I had to tape it down for today's session, which necessitated a slightly smaller crop to get rid of the taped over parts of the paper. This would normally be covered by a mat anyway.
conclusion
I rather like how this ended up. I don't recall using a car as the complete subject before. The source for this was originally an image given by the teacher, and then I had to go look up some other ones, so it's a bit of a composite (sorry, Packard purists!)