Intro
Some of the other students were working on this photo earlier, and I wanted to give it a go, since the lighting is so unusual.
Value study
Colour study
Masked sun, painted lagoon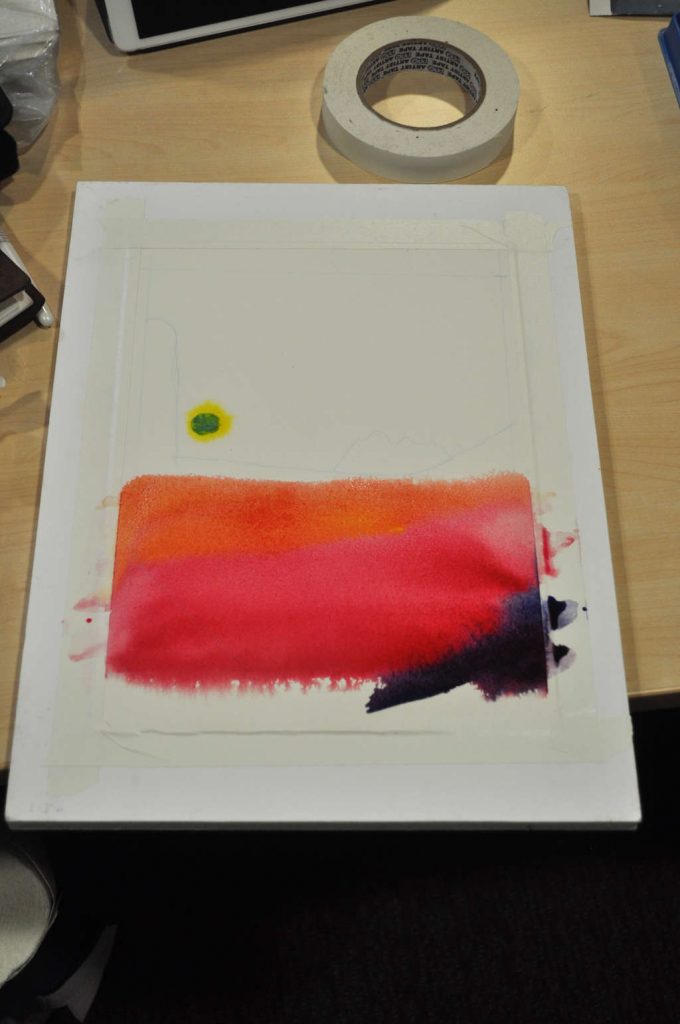 I first painted in the sun with a very bright Aureolin. After it dried, I applied some peabo masking fluid over the sun disc to keep it.
While that dried, I painted the lagoon in a rich Permanent Alizarin Crimson mixed with a bit of Aureolin to give it the orangy cast from the sky.
Lower right corner
Day 1, dry
Day 2, wet-into-wet sky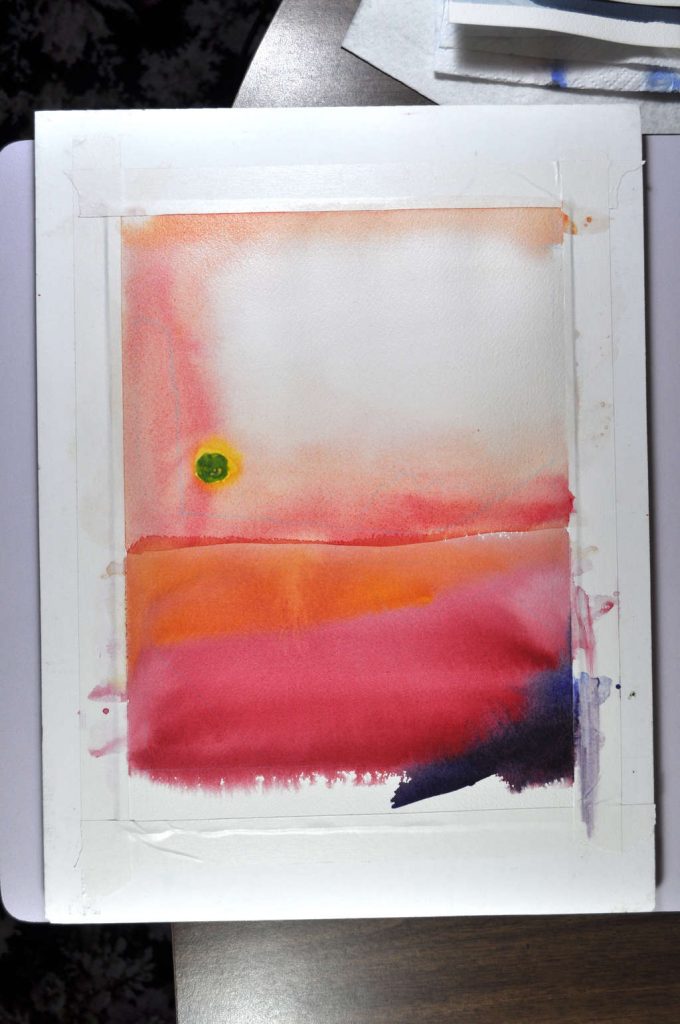 Picking up during the weekend between classes, I went ahead to finish the painting. The sky was covered with a wash of plain water, and the same Permanent Alizarin Crimson and Aureolin mix applied, much lighter this time to keep it from being overwhelming, and leaving the very light areas.
Wet hills
Mask removed, added trees and more detail, darker values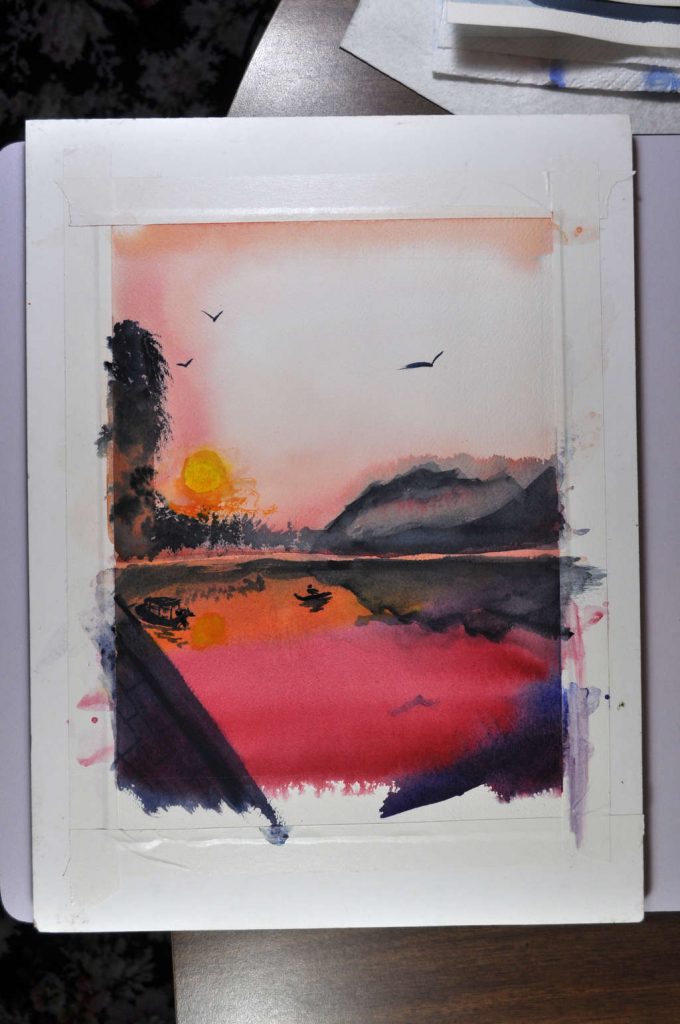 Removed the mask from the sun disc. I added in the detail work in the image, including the trees along the lagoon edge, darkened the hills a bit more, and added the shaggy bits on the left. Put in the boats, and a few birds, because that upper right light area really needed something to do.
With an 8×10 mat
Final
Materials
Paper
Arches Aquarelles, 140lb cold press, 9×12, single sheet off pad
taped onto gatorboard
Paints
Winsor and Newton Aureolin (Cobalt Yellow)
Winsor and Newton Permanent Alizarin Crimson
Winsor and Newton French Ultramarine
Daniel Smith Quinacridone Burnt Orange
Winsor and Newton Payne's Grey
Brushes
Dreamcatch round #14
Dreamcatch round #10
Dreamcatch round #6