One of my classmates brought in a picture of a painting she saw during a vacation. It's a painting of a fish shack, with a dock and some boats.
Source image
Sketch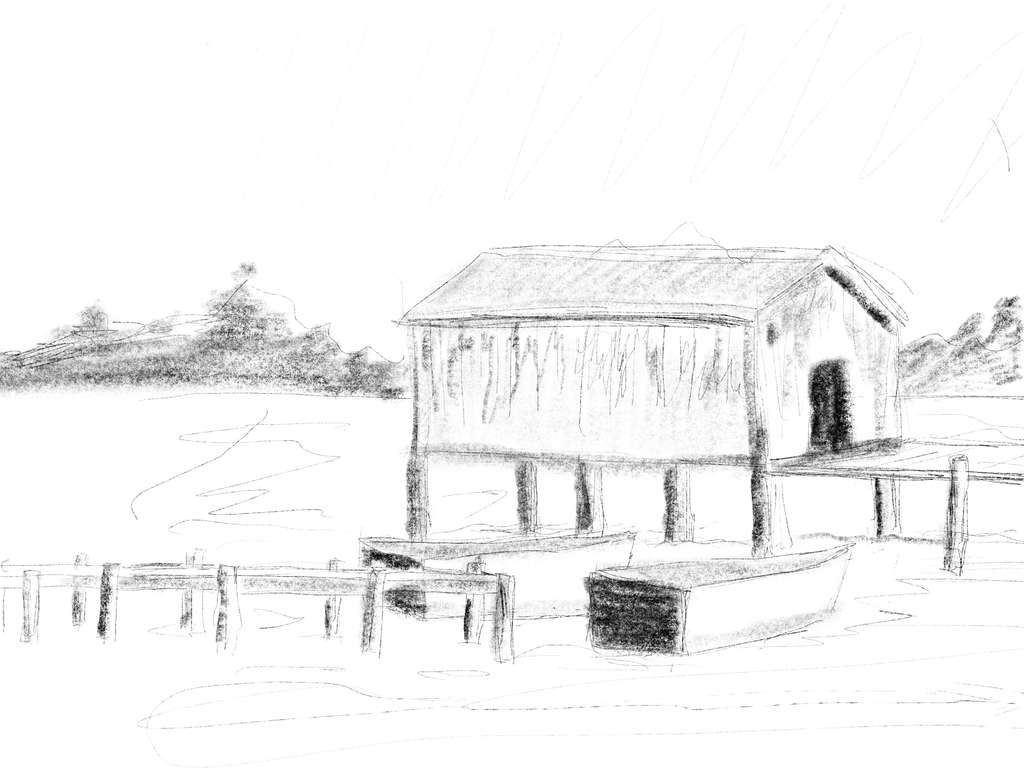 To make it clear to me what I was painting, I made a couple of preliminary sketches, using Procreate on the iPad. I decided this one made the most sense to me.
Blue pencil sketch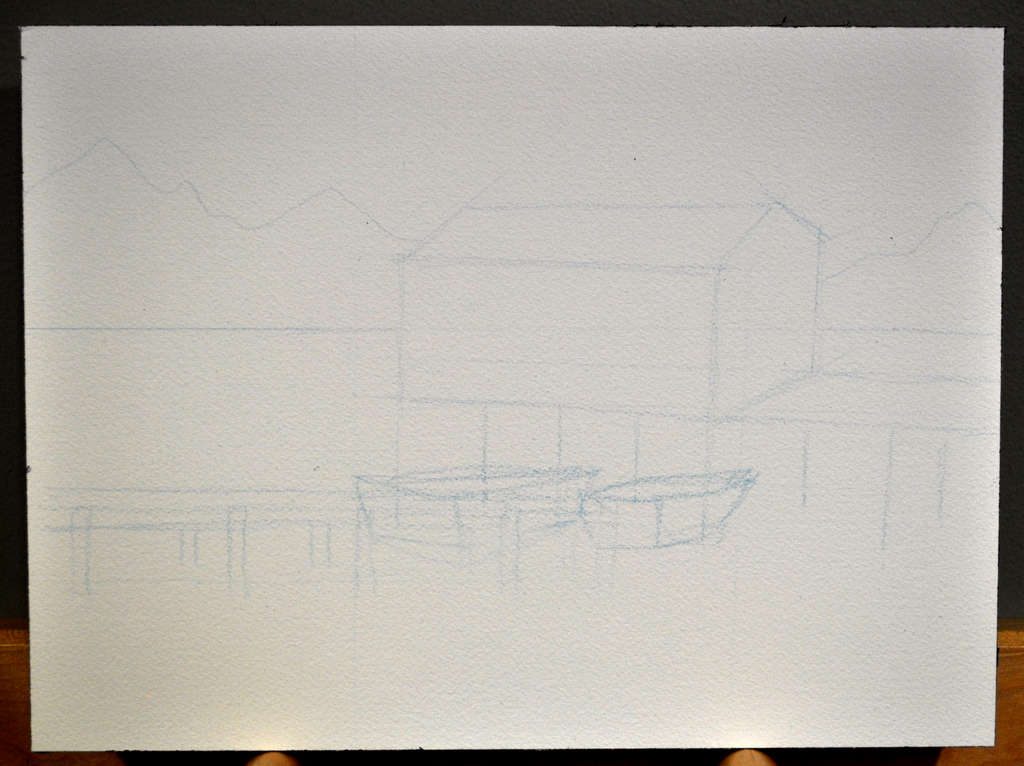 using the sketch from the iPad, I drew a sketch onto the watercolour paper with blue pencil.
Sky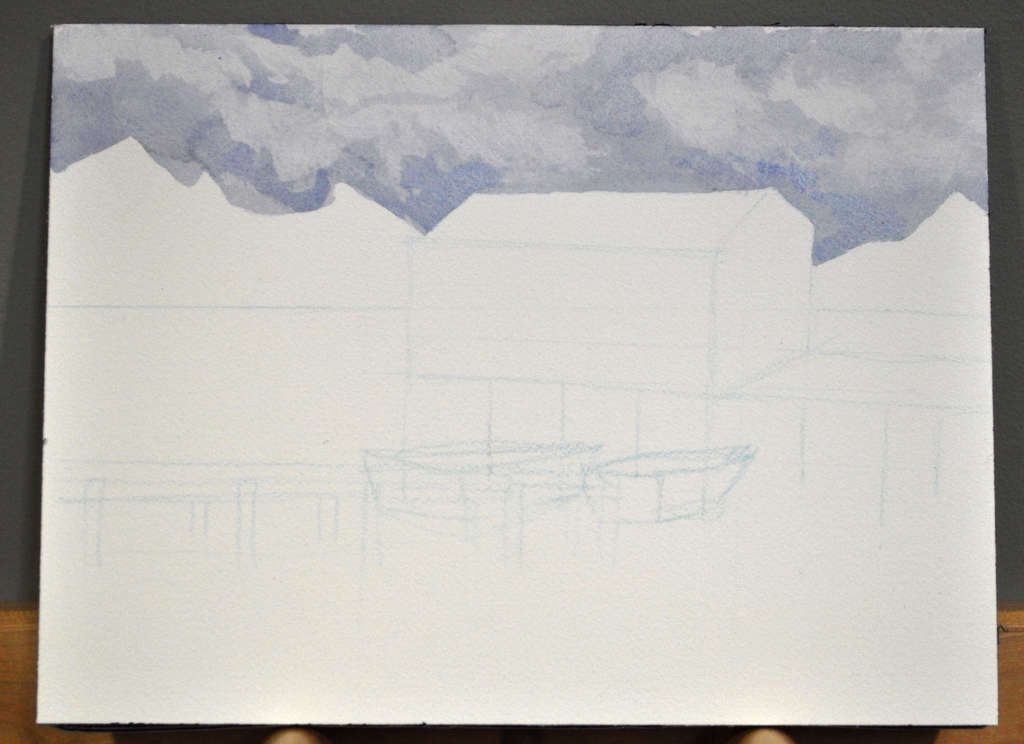 I painted in the sky, using a mixture of French Ultramarine and Quin Burnt Orange to give a nice grey. I then used a twisted up paper towel to remove part of the paint, and then repeated both steps to give some nice 3D depth to the clouds.
Water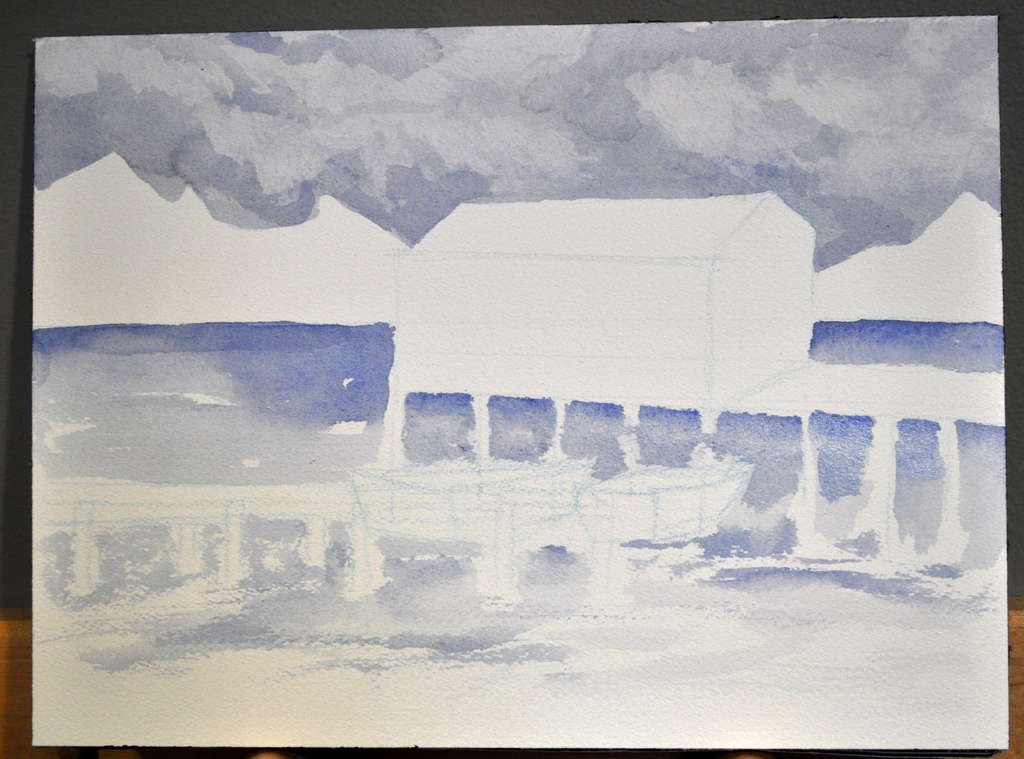 The water was pretty straight French Ultramarine near the top (back) of the water line, getting paler as it moved forward, with just tiny bits of QBO added for effect.
Trees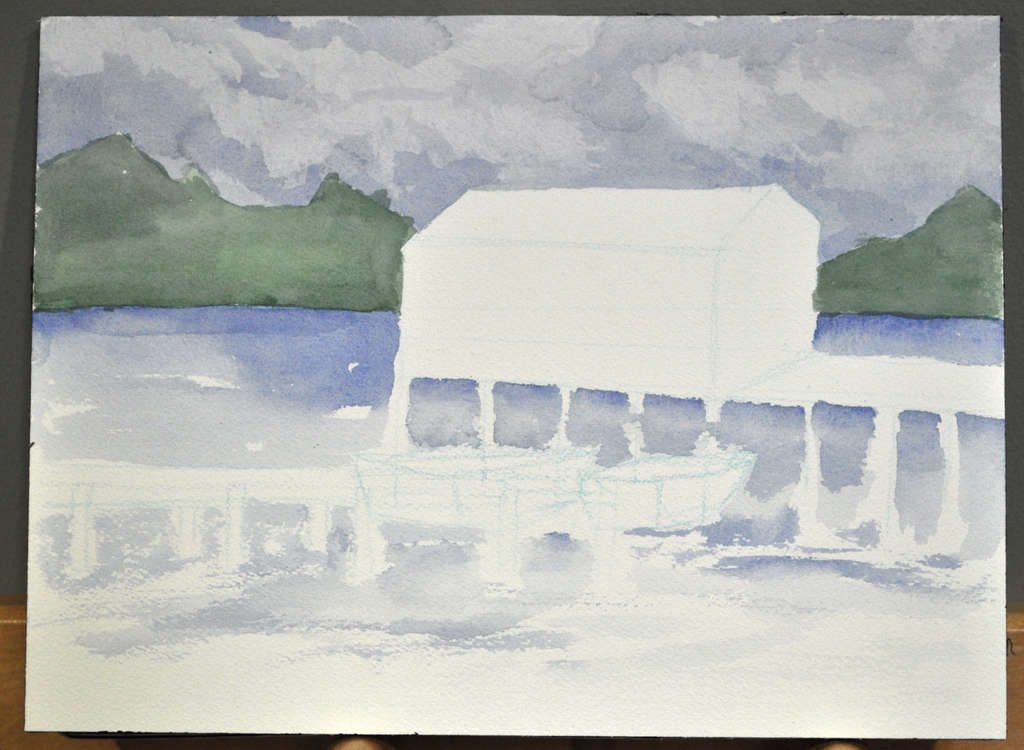 The trees were a mixture of Sap Green and a little QBO, plus a few touches of Permanent Alizerin Crimson to darken it.
Pylons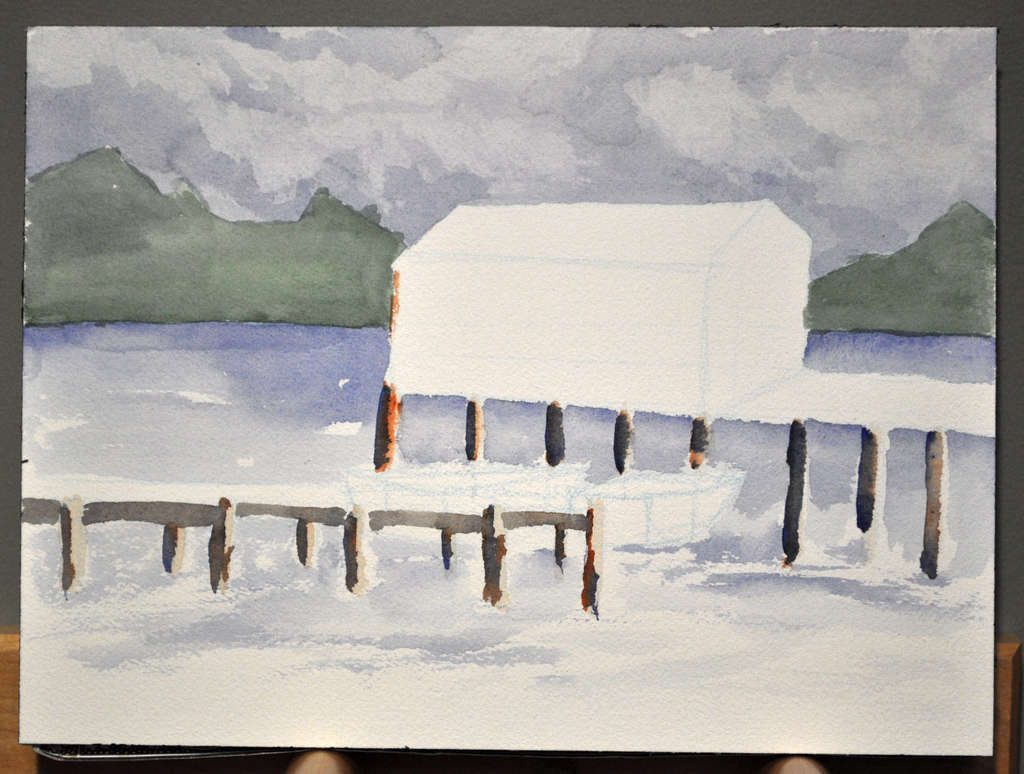 The pylons are an on-paper mix of good old Quin Burnt Orange and French Ultramarine.
[Work stopped here for the class.] . This week's paint rags.
Widen Shack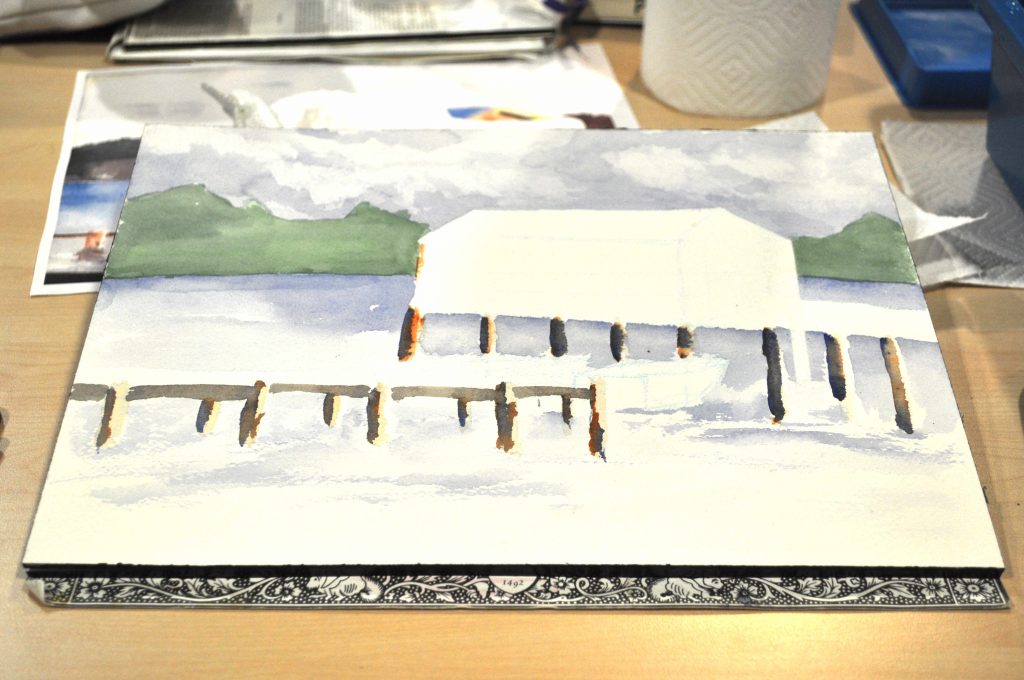 The perspective on the shack felt quite wrong to me, so I widened the right side of the front, using tape and a Magic Eraser to remove paint.
Shack sides, boats, decking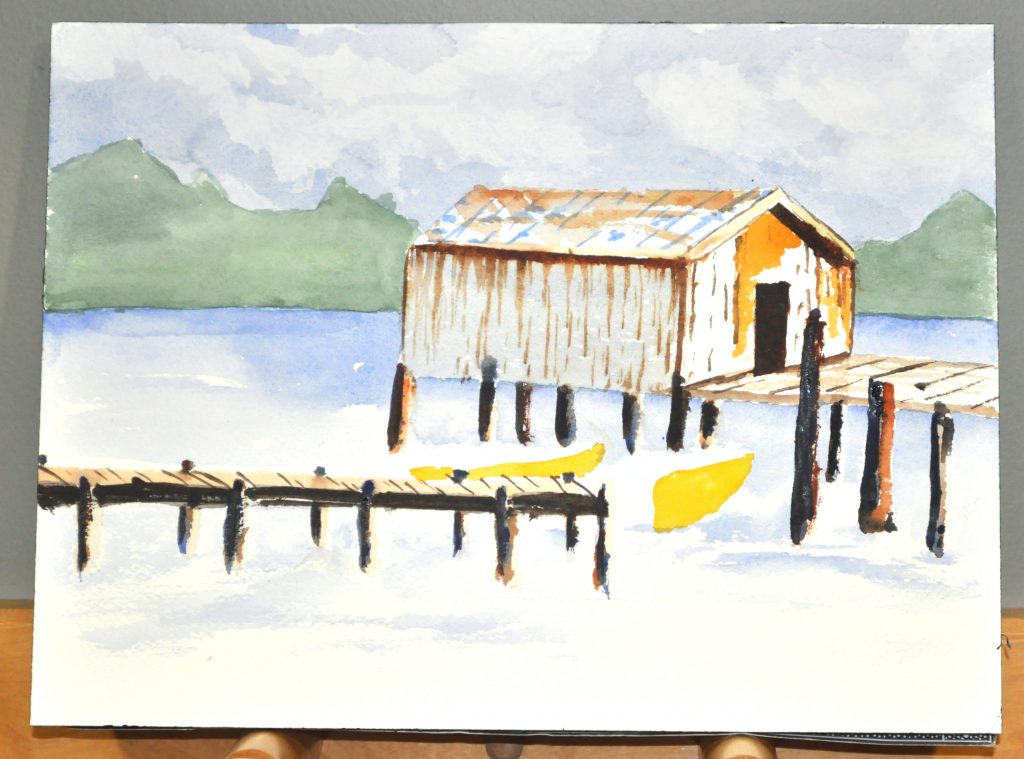 Putting in the sides of the shack, I initially started with QBO to make the rust streaks, but then thought I should have painting the shadow of the shack on first. I had to wait for it to dry before I could put a wash over it. While I was waiting for that, I went ahead and put down some New Gamboge for the boat hulls because I really wanted them bright. I put the rusty parts on the front of the shack, which is in full sun so no shadows, and the roof. I also drew in the decking planks.
Shadows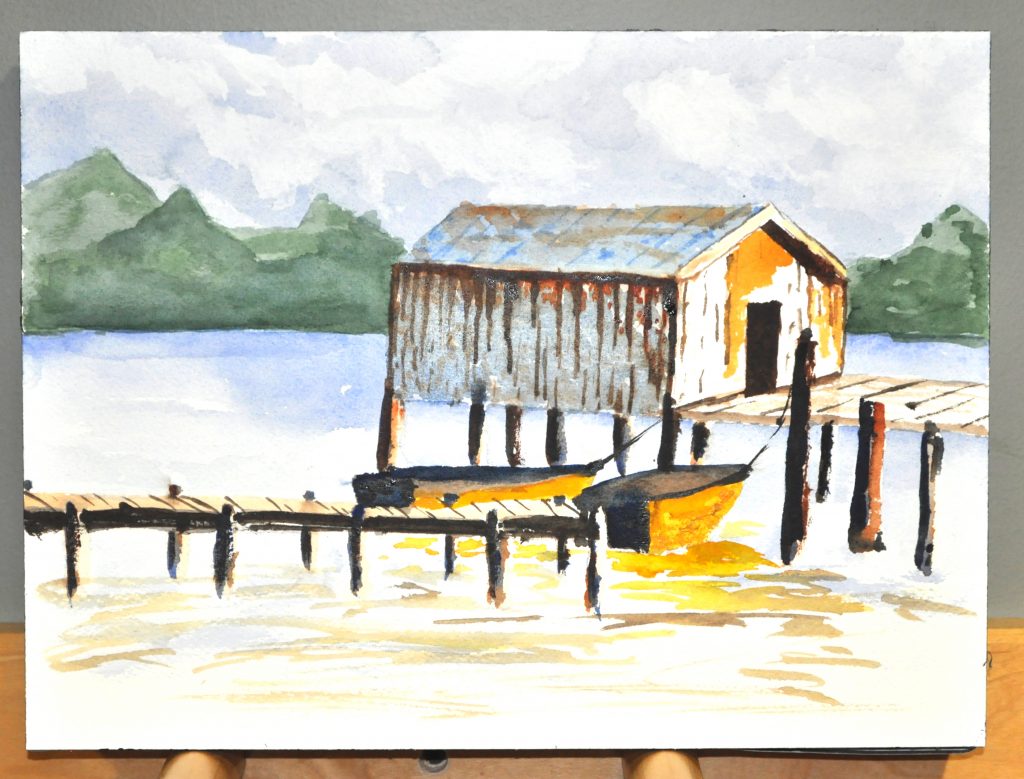 When the side was dry, I glazed over it with French Ultramarine. I put in a little more value in the tree / hill line to give it some definition. I added the darker parts of the boats, and tied them to the dock. I put in some reflections on the water, and some additional shadows. At this point I declared the painting "done".
Signed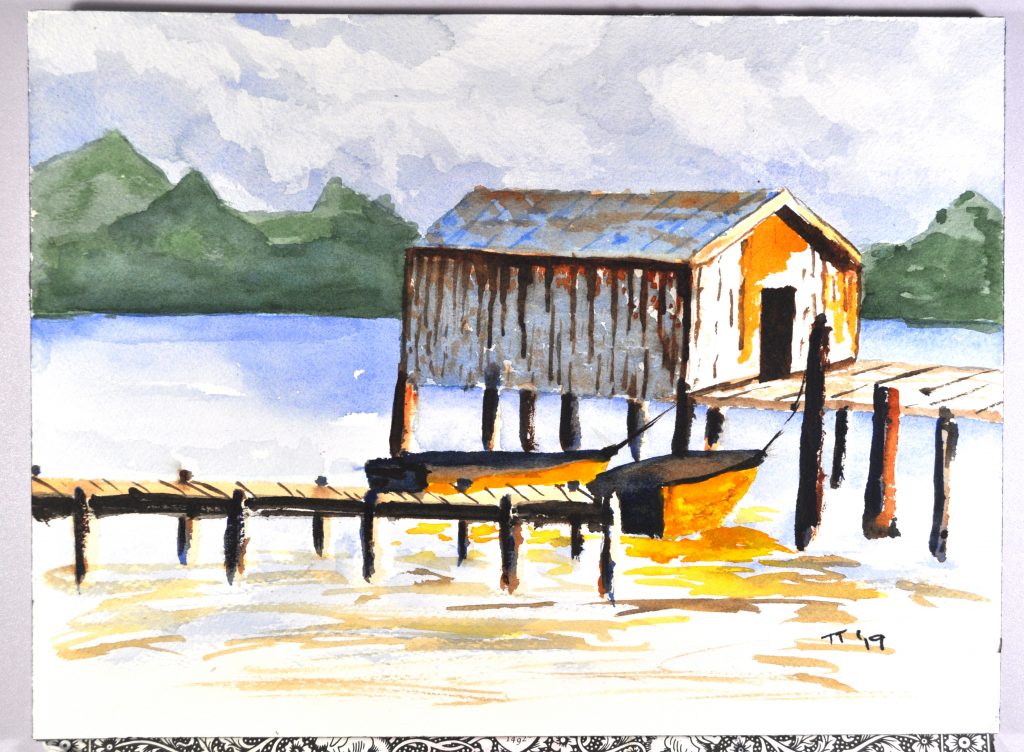 The painting signed.
Final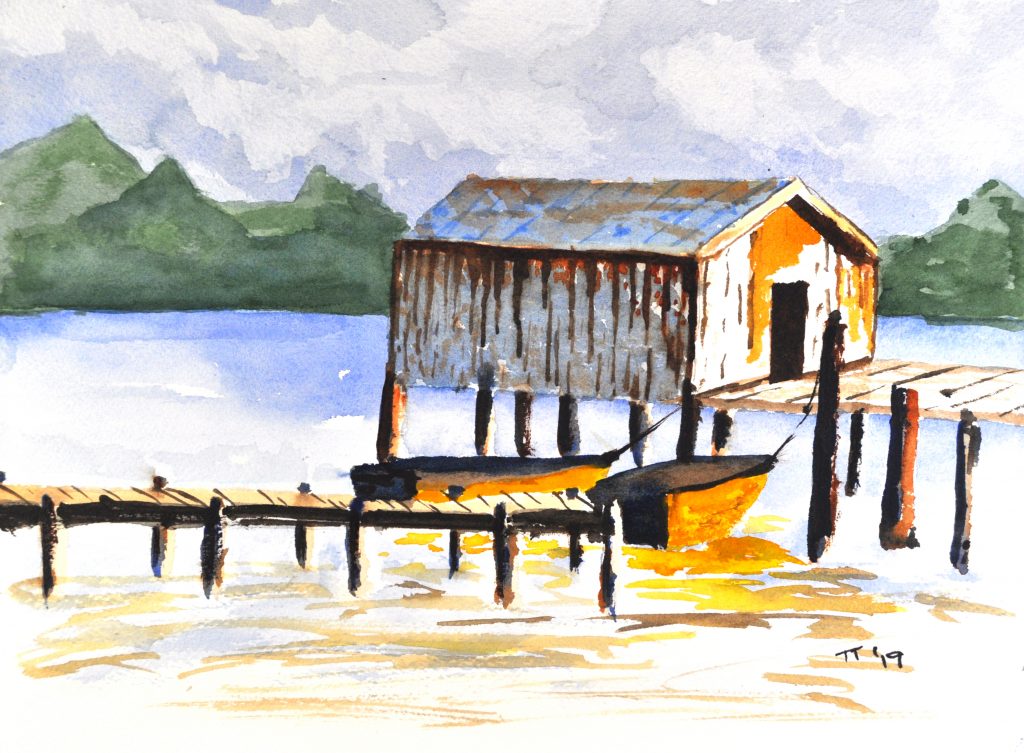 Cropped and straightened.