I bought a few Daniel Smith Watercolour Paint Sticks from Dick Blick, and took the class session to try them out. The colours were:
Aureolin
Quin Gold
Burnt Umber
Cobalt Blue
Burnt Sienna
Raw Sienna
Quin Burnt Orange
Sap Green
French Ultramarine
Permanent Alizarin Crimson
Test Page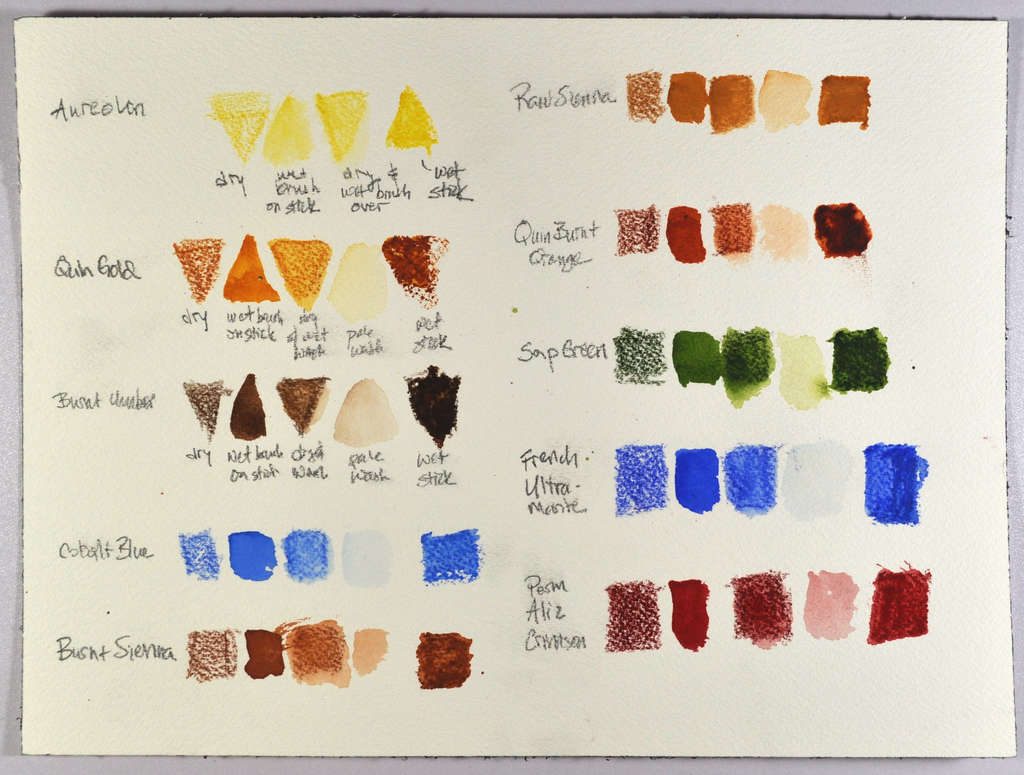 For each of the colours I purchased, I made a few swatches:
dry on dry
wet brush on the stick
dry then over wash
a pale wash (except the Aureolin)
wet on dry
Sketches
I made a few quick, small sketches next, to try out different feels and techniques. In front of me I had Van Gogh's "Starry Night" as inspiration.
The swirl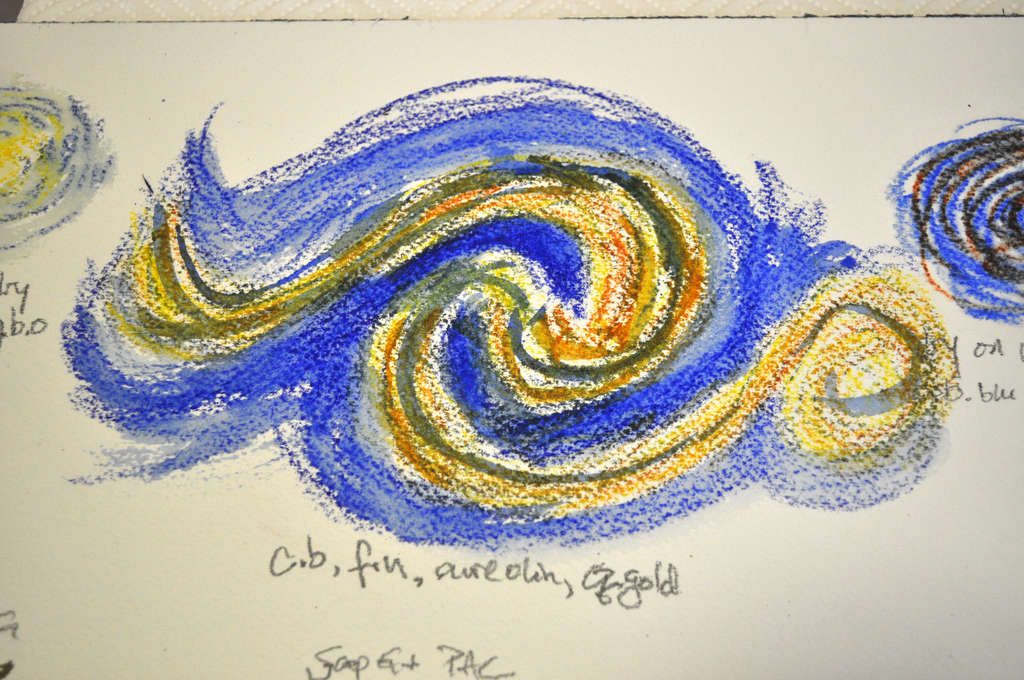 Starting off dry on dry, I used the sticks like crayons at first, putting in streaks of Aureolin, followed by Cobalt Blue and French Ultramarine. I went over parts of it with a damp (not soaking) brush do a little blending. I added some Quin Gold as well. You can see where the French Ultramarine and Aureolin mixed to make some green.
Dry on Wet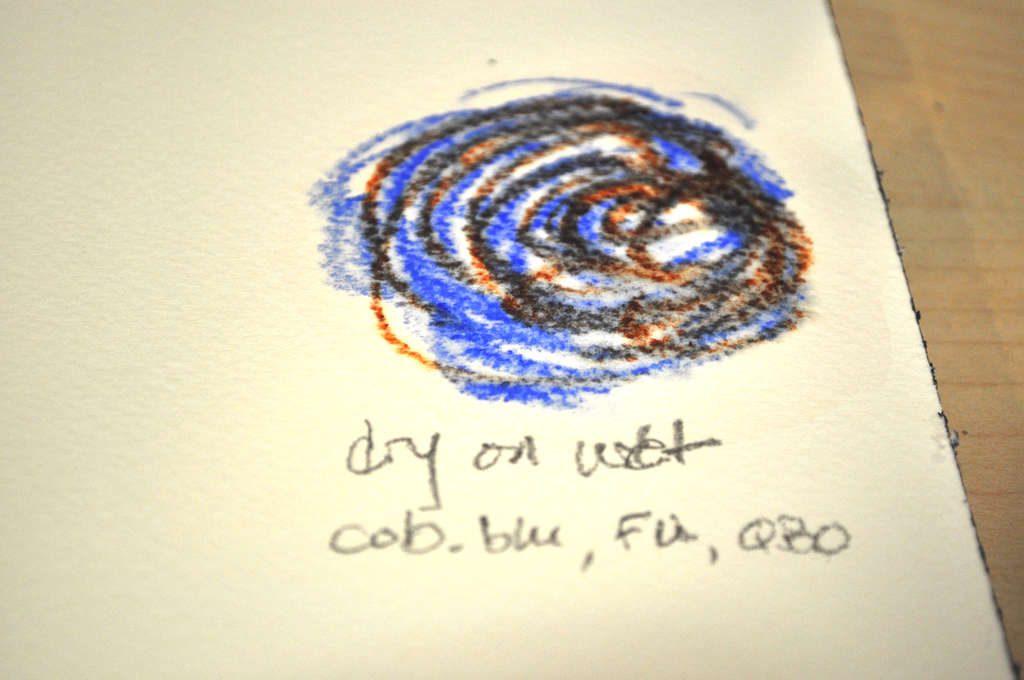 Wetting the paper well, I scrubbed on some Cobalt Blue, French Ultramarine, and Quin Burnt Orange to see how it would blend.
Dry on Dry, with an over wash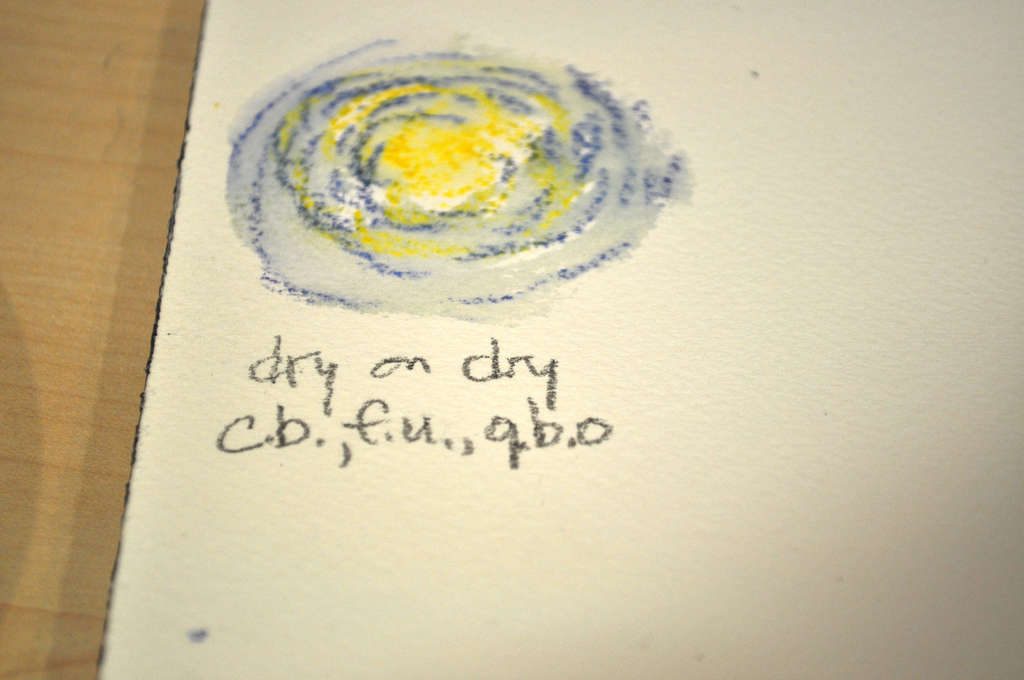 For this sketch, I used light amounts of Cobalt Blue, French Ultramarine, and Aureolin — I'm pretty sure my note is wrong — and then did a light wash with clear water around the outer part.
Apple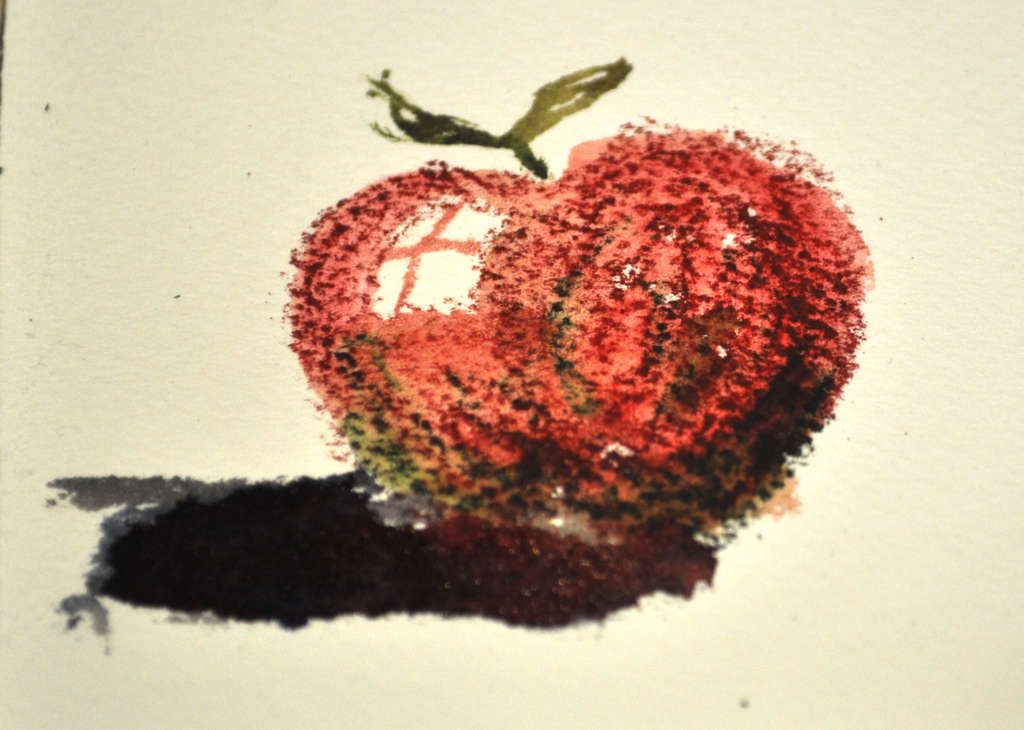 For the apple, I used Perm Alizarin Crimson, with some Sap Green over it in spots, then washed with clear water. The shadow is more Perm Alizerin Crimson and Sap Green, much more applied, then washed to blend it all together. I may have applied with a brush from the stick, too, I don't quite recall.
Green Pepper
Dry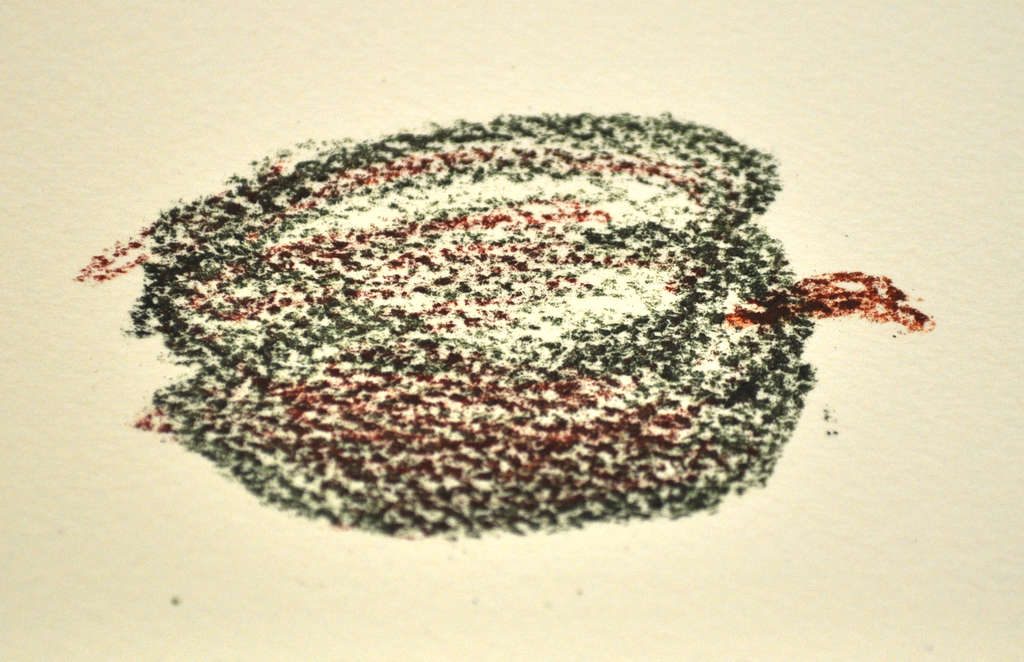 This was just doing dry stick on dry paper, Sap Green for the body, and some Permanent Alizarin Crimson to give it something other than pure green.
Wet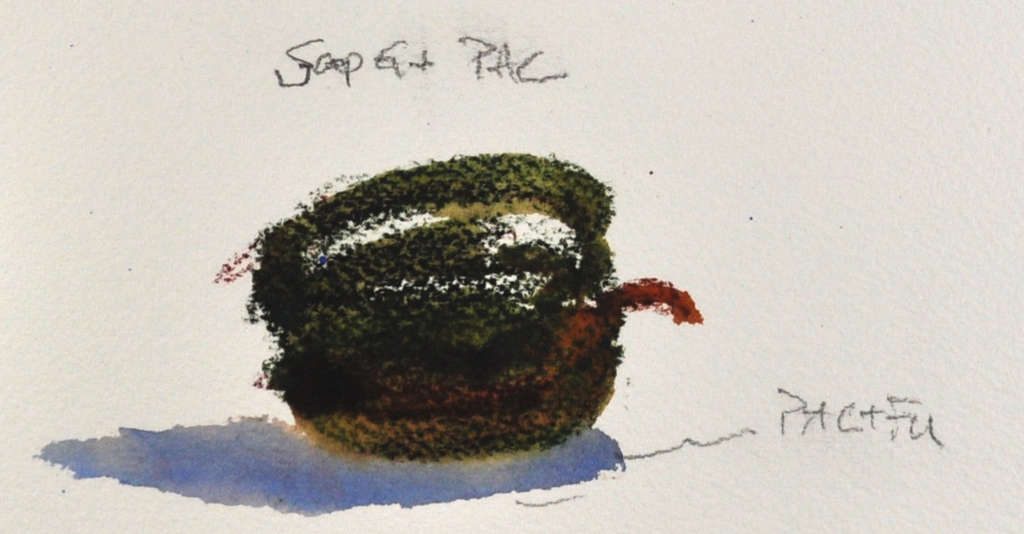 Filling in a lot more, adding water, and just trying to make a tasty green pepper. The shadow was wet brush applied to the stick, then the paper, mixing the Permanent Alizarin Crimson and French Ultramarine on the paper.
I like this one best of all.
Conclusions
This was an interesting experiment / test. I had not played with paint sticks before, although they've been around for ages. I got interested because several disjoint conversations mentioned them, and I think they would make a fun addition to my traveling sketch kit. They're small and easily portable, and all you need is a wet brush in most cases.