This past week, I attended the painting class on both Tuesday and Wednesday, starting and finishing a copy of Gregory Packard's painting "Peonies on the table" (listing page).
This was a very fun painting to do; it reminded us very much of a Monet for its impressionistic qualities. As we were working in watercolour, the adages "work fast and loose", "don't think, paint", and "get in and get out" were our guides.
Sketch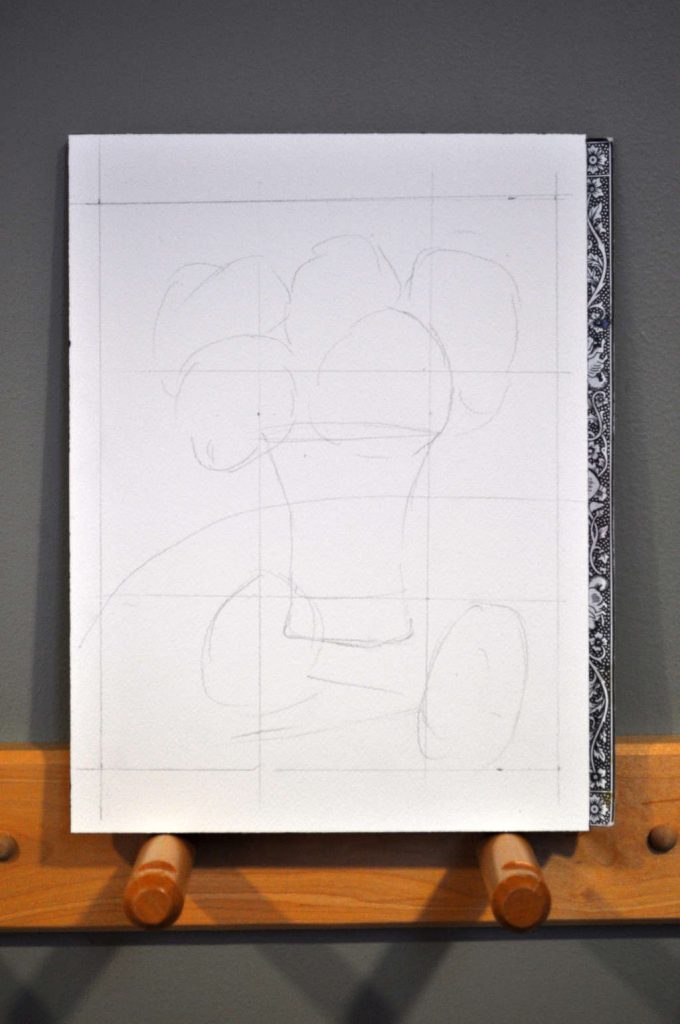 Graphite pencil on Arches. Notably, I forgot to erase the grid marks, and painted over them, making the impossible to remove later.
Background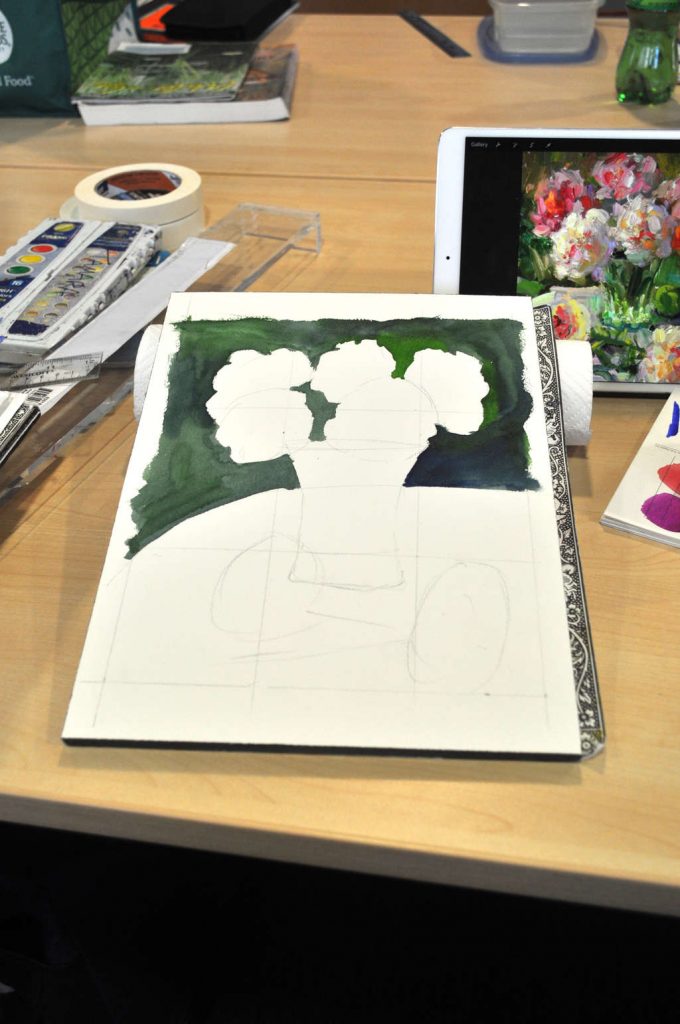 The original's background was much lighter, but for some reason I felt it wanted to go dark. This is a mixture of sap green and french ultramarine, mixed in palette and on paper.
Tablecloth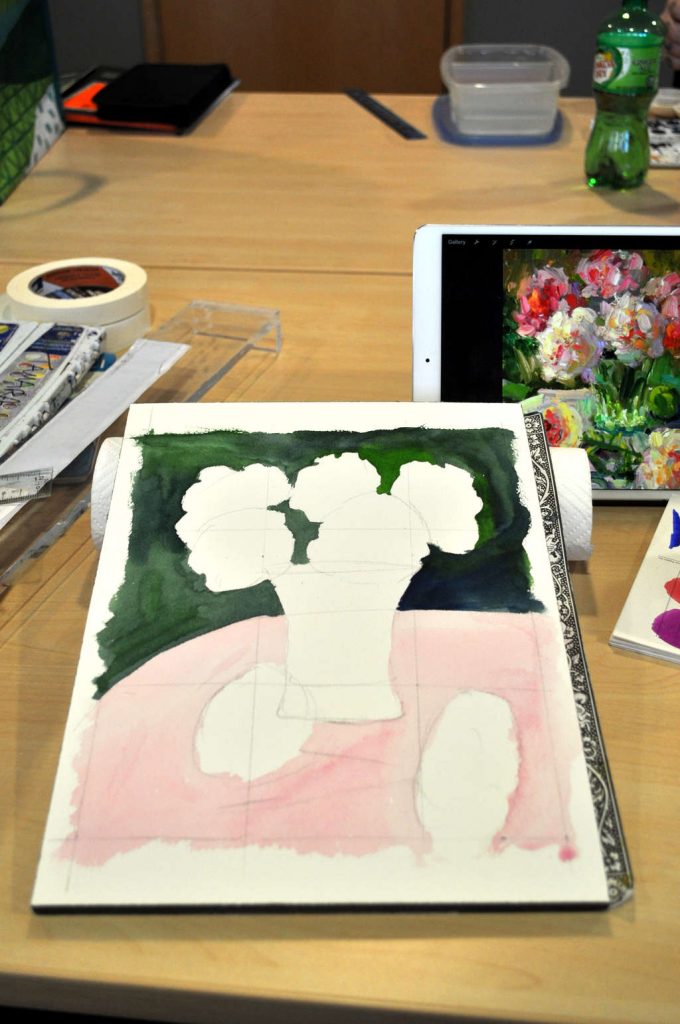 The underpainting for the tablecloth done in very, very pale rose madder genuine.
Beginning Blossoms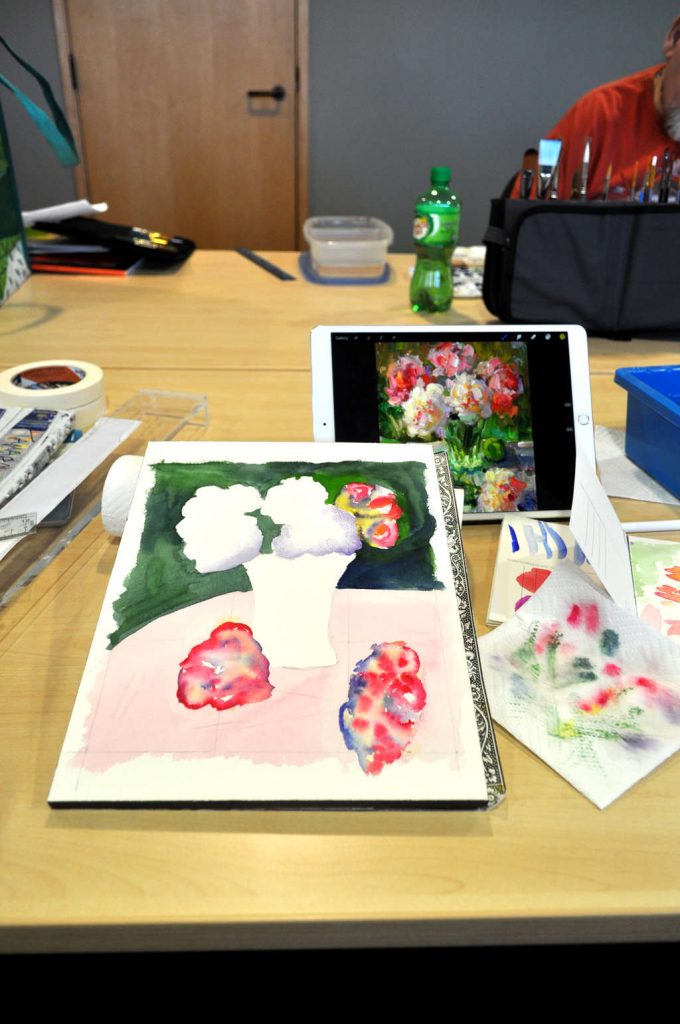 Painting in the blossoms; in the original, there's an apple on the lower left side, I decided to change it for another peonie blossom.
I can't tell if these are actually peonies or not, I just started plopping paint in, with plain water to draw the pigment across the petals.
Rose madder genuine, cobalt blue, and new gamboge.
Blossoms, finished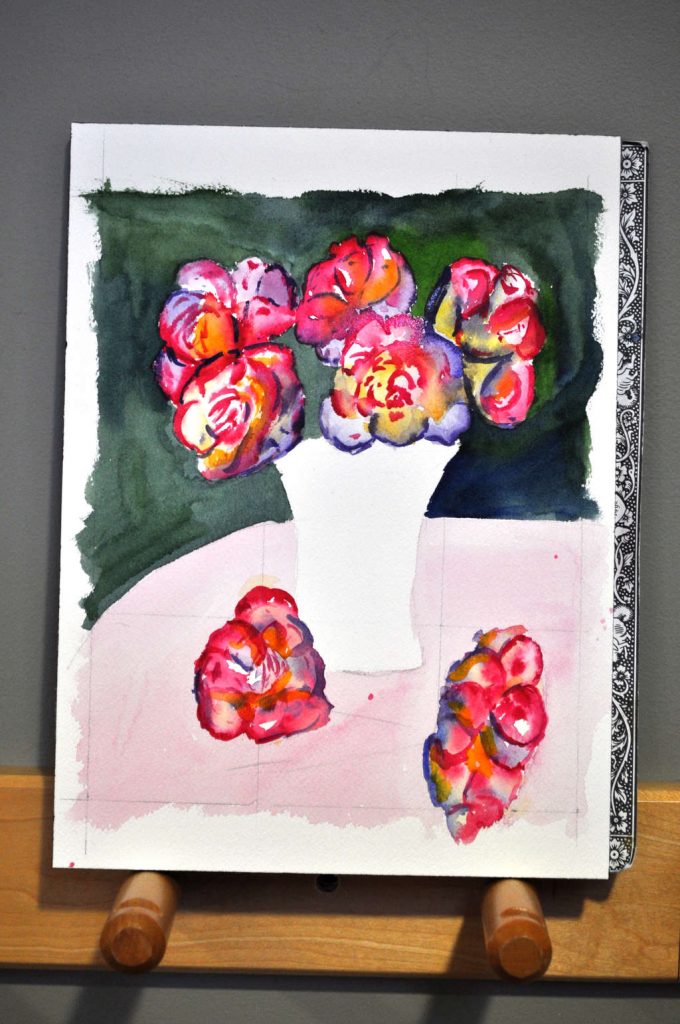 The blossoms are all done. Rose madder genuine, cobalt blue, cobalt blue violet, aureolin, new gamboge. Again, these might or might not be peonies.
Stems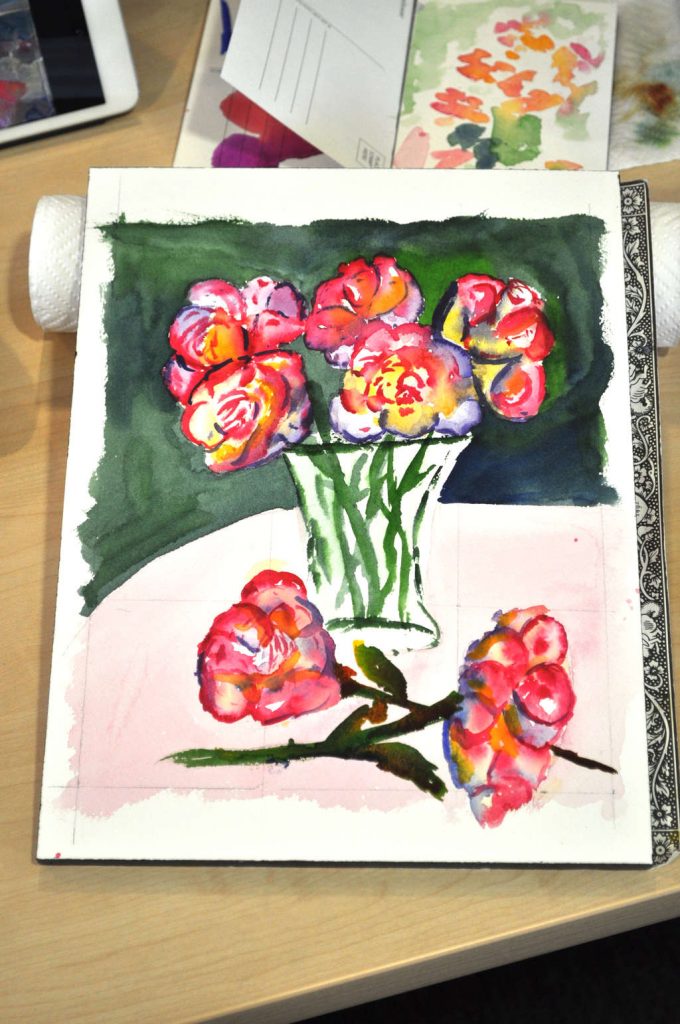 Coming back on Wednesday, I put in the stems from the flowers into the glass vase, as well as the stems of the blossoms on the table. Sap green, french ultramarine, and a little quin burnt orange.
Shadows
Really the final addition, adding shadows to ground things. Palette mixture of cobalt blue violet and rose madder genuine, with some paint streaked in while wet. Dry brush of the same mixture on the tablecloth as well to give it some texture.
From conception to finish, about 3 hours, which is pretty fast for me, including thumbnails, sketches, paint mixing & testing, and drying time.
Final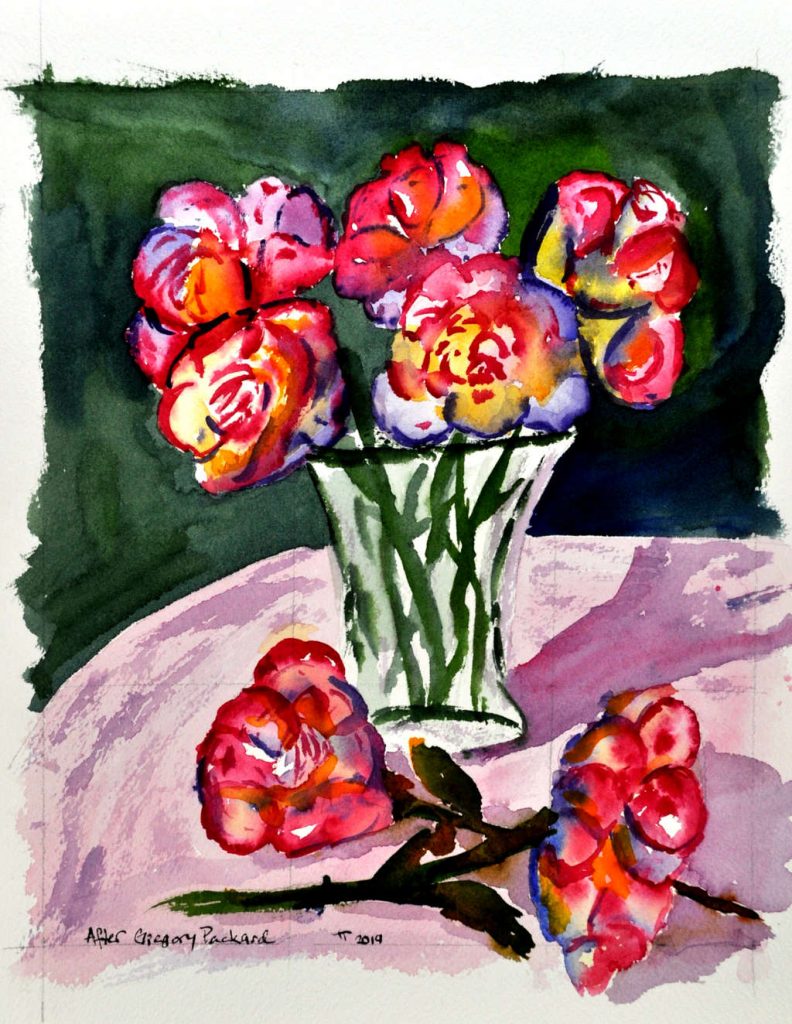 Signed "After Gregory Packard". Remember, folks, this is a copy, this is not my original work, just learning from another artist.
Materials
Paint
Winsor Newton rose madder genuine
Daniel Smith cobalt blue
Daniel Smith cobalt blue violet
Winsor Newton sap green
Winsor Newton french ultramarine
Winsor Newton new gamboge
Winsor Newton aureolin (cobalt yellow)
Daniel Smith quinacrodone burnt orange
Brushes
Dreamcatcher #10 round
Dreamcatcher #4 round
Paper
Arches Aquarelle, 140 pound cold press, 9×12 block
Gallery
0010-sketch

0021-background

0040-tablecloth

0050-beginning-blossoms

0062-finished-blossoms-upright

0140-stems

0150-shadows